Posted by Becky on Monday, Oct 26, 2020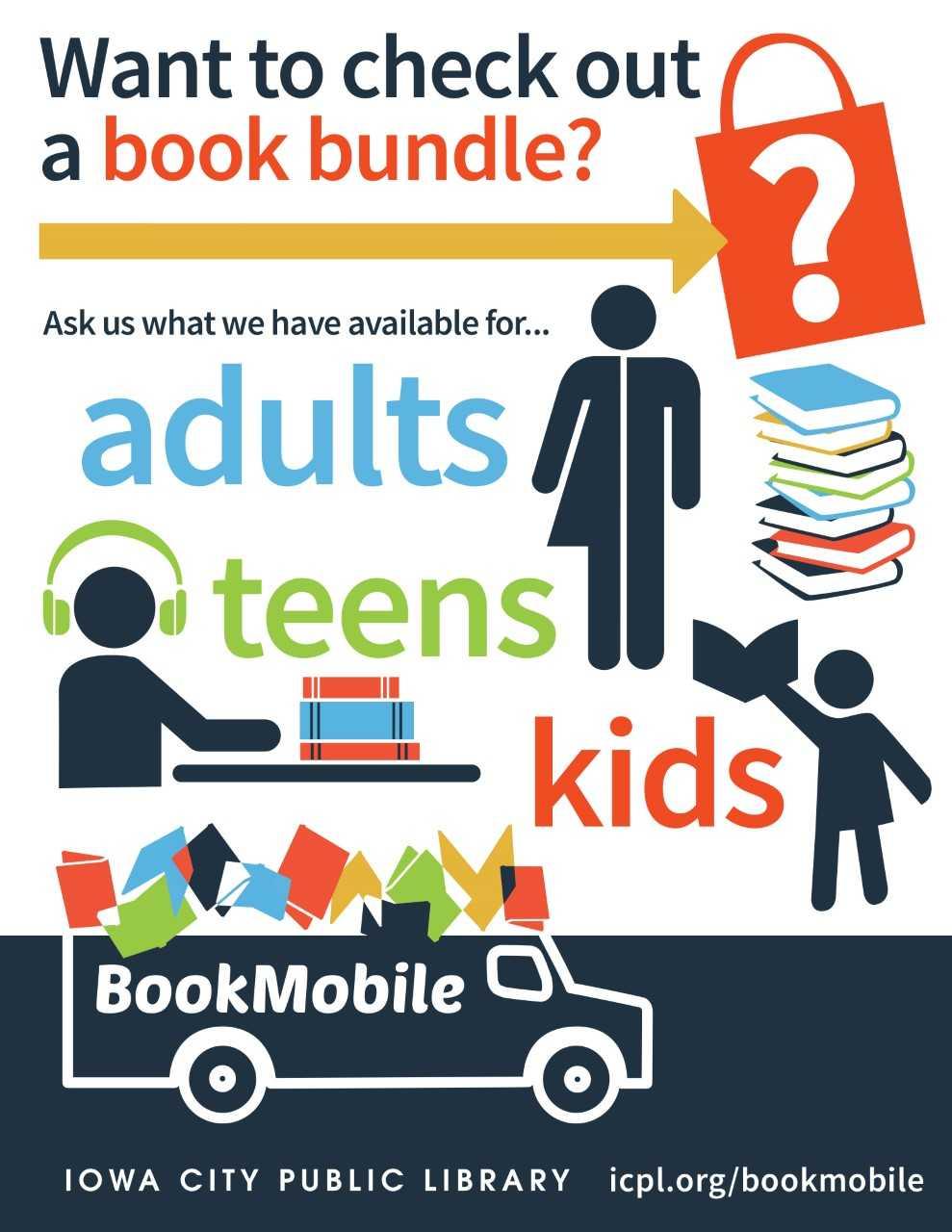 For two weeks, the ICPL Bookmobile has been stopping at sites throughout Iowa City to act as a pickup location for holds, to help answer questions about library services, and to renew and create library cards. I have enjoyed being back on the road and, as a newer Bookmobile staff member, was especially pleased that driving it again after several months away was just like riding a bike!
It's been really nice to reconnect with our regular Bookmobile patrons and to introduce our services to new faces. While we are still unable to have people on board to browse the Bookmobile shelves, we will now be offering Book Bundles at each of our stops. These bundles will be grouped together by age, with several categories to choose from. Need some board books for a baby? Or maybe graphic novels for a teen? How about some new mystery novels for yourself? Each bundle will have 3-5 items inside, giving you a few options for what to read next. Just bring along your library card and let us know what types of materials you might be interested in. We know that many of you miss browsing the shelves, but we hope that these Book Bundles will help you stumble across a new favorite, learn something interesting, and keep your family entertained.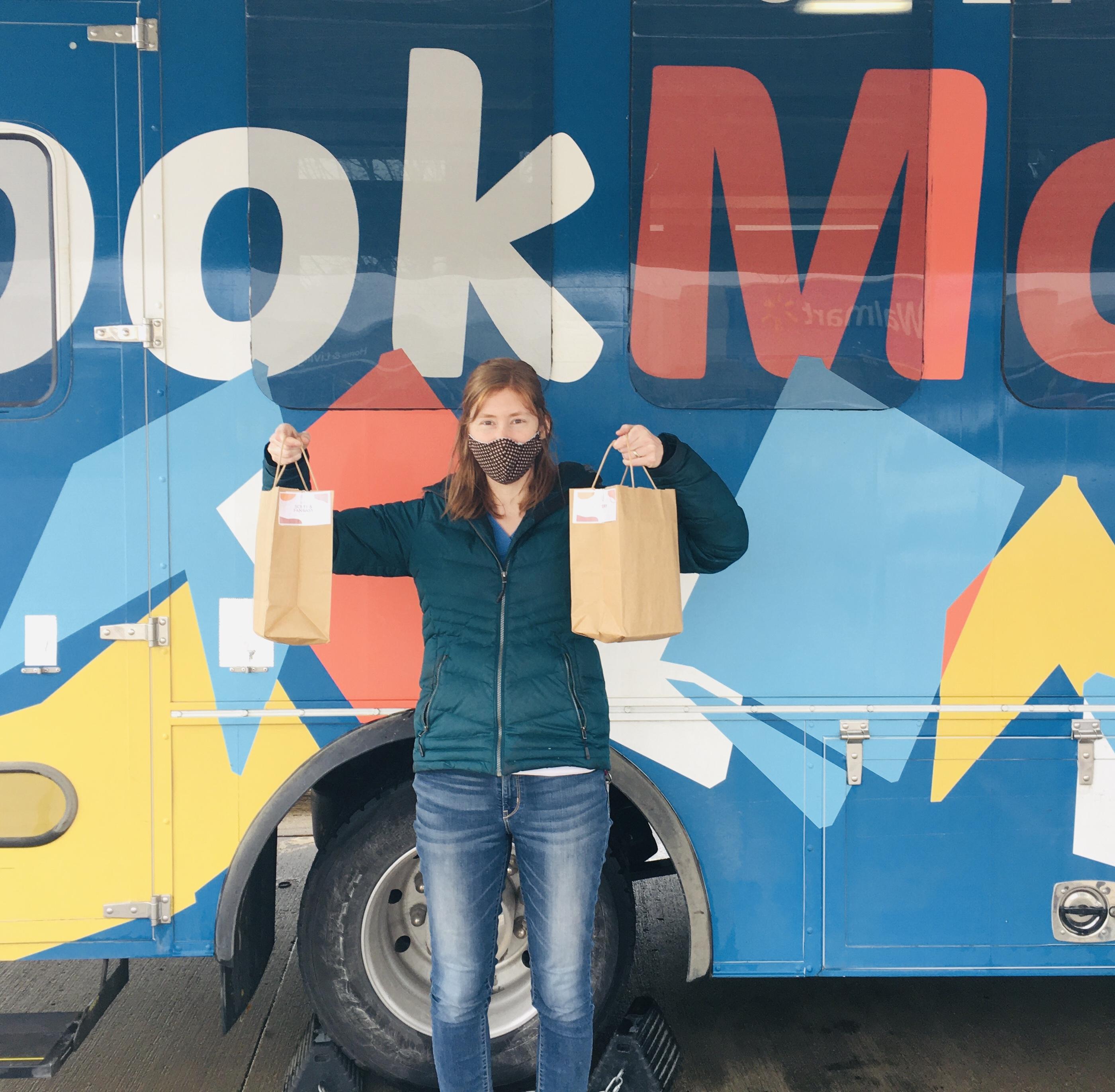 Would you prefer a more personalized Book Bundle? Try out our service, Staff Picks… Just for You. Let us know some authors or genres that you particularly enjoy, and library staff will prepare a bundle that is just right for you. These bundles will be placed on hold for you and can be picked up at one of our Bookmobile locations or at ICPL through our Lobby Grab and Go service.
For more information, library staff can be reached at 319-356-5200 Mondays through Saturdays from 10AM to 6PM. You may also e-mail or chat at icpl.org/ask.
Categories
Recent News