Posted by Heidi K on Monday, Aug 17, 2015
Essential oils have many uses to promote health, lift your mood, and act as helpful additives to household cleaners, body care products, cosmetics, and more. I've noticed some newer books about their uses here at the library, and have also noticed growing curiosity about them in my personal circles and in the world around me. Here, I highlight a few of my favorite resources from the stacks at ICPL. (To browse our large selection of books on essential oils and herbal medicine, go to the nonfiction section at 615.321).
Essential Oils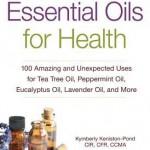 for Health is a brand new book at a short length for the curious beginner who wants some basic info and easy recipes. The book is organized by health, emotional well-being, and beauty ailments. If you have a particular problem you would like to address with essential oils, you can easily find a quick and simple recipe in this book. (Dandruff? Cellulite? Bad mood? Low energy? Flatulence? Tobacco withdrawal? To name a few.)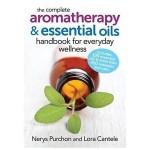 The Complete Aromatherapy and Essential Oils also came out within the last year. It is organized well for the beginner, but acts as a quick and easy reference book for the seasoned essential oil user. Also, unlike many resources, this book contains an entire section on essential oils for the home. One of my first uses for essential oils was to scent cleaning vinegar after I jumped on the environmentally-safe cleaners bandwagon. My solution to vinegar stink has always been to add at least 20 drops of lavender oil to the bottle - as a bonus, lavender is naturally antibacterial and antiseptic. (Tea tree oil is great for showers and damp places since it is anti-fungal.)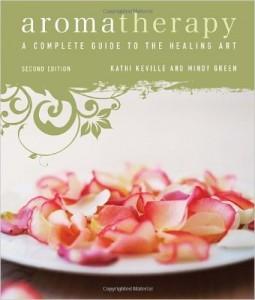 While not the most recent in a spate of books about essential oils, Kathi Keville and Mindy Green's Aromatherapy: A Complete Guide to the Healing Art is my favorite. This book has a distinctly scientific approach. The newer edition came out in 2009 and is a simply fantastic resource - whether you are a complete novice or a seasoned essential oil enthusiast. The best thing about Keville and Green's resource? Charts!!! There are some great charts that cover which oils are best for your skin type, for example.
Most important is the "suggested dilution" chart on page 44, because essential oils MUST be diluted before applied to the body. If you've ever gotten peppermint oil on your fingers and then accidentally touched your eyes later, you know what I'm talking about. If not, take it from me - essential oils can wreck havoc on the skin and mucus membranes if you don't apply a little know-how to your applications, so be careful!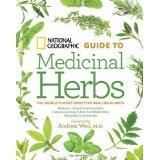 In closing, I would like to share National Geographic's Guide to Medicinal Herbs. I love all things botanical, and enjoyed NatGeo's wonderful full color photographs. While this book is not specifically about essential oils, most essential oils are made from medicinal herbs. Each herb in this book is introduced within a section that groups together herbs with similar uses (heart & circulation, digestive system, etc.) Aside from the great pictures, my favorite part about this book was the way it incorporated tidbits about each plant's historical uses.
If you already enjoy using essential oils, feel free to leave a comment telling us your favorite book on the topic or favorite use for an essential oil or herb!