Posted by Stacey on Monday, Aug 29, 2016
Does your favorite classic novel have a "blah" cover?  Wouldn't it be fun to make up a new one?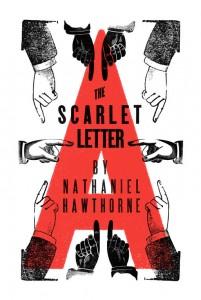 That's the idea behind Recovering the Classics, a crowdsourced collection of original covers for great works in the public domain, and the upcoming exhibit at the Iowa City Public Library.  We'll be displaying 50 book covers made by artists from around the world in October and November, alongside yours.
1) Choose a book from our list of classics in the public domain, 2) create a piece of art that reimagines its front cover, and 3) drop it off at the library's Help Desk by September 19.  We've already received our first entry -- a mixed media version of The Secret Garden, made with watercolors and collage.  One of my coworkers is thinking of doing a cover in cross-stitch...  Anything goes!
This is about sharing our love of literature -- and possibly getting someone to try a book they always assumed was fusty or boring -- so the project is open to all ages and ability levels. Every display space in the library is booked for Recovering the Classics, so help us fill it up!
Questions?  Ask Stacey (stacey-mckim@icpl.org 319-887-6025) or Candice (candice-smith@icpl.org 319-887-6031).  More details are available at icpl.org/classics.
Recent News