Posted by Karen on Friday, Feb 1, 2019
Families are faced with many changes after baby arrives, but implementing a daily reading routine doesn't need to be one of them.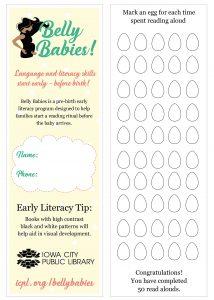 Today the Iowa City Public Library launches a new program – Belly Baby Reads – to help growing families encourage literacy. While many early literacy programs focus on children after they're born,  Belly Baby Reads fosters literacy before a child's arrival by focusing on the expecting family.
The library's Belly Baby Reads program encourages families to develop a reading routine before baby arrives, empowering caregivers to become more confident as a child's first teachers. By encouraging expecting families to do 50 "read alouds"  before baby arrives, parents become more comfortable reading aloud, siblings can practice their literacy skills, and families can build a routine around reading, creating a bonding experience that sets the tone and expectation that reading is important and valued at home. Families will receive a black and white board book upon registering, and when they finish 50 "read alouds."
Belly Baby Reads is the perfect tie-in to Iowa City Public Library's 1,000 Books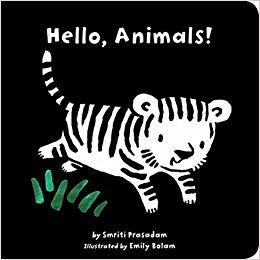 Before Kindergarten that was started in 2016 with a generous grant from Pearson. Once families complete Belly Babies Reads, their new baby will be signed up for the 1,000 Books Before Kindergarten program.
Visit www.icpl.org/kids and click on the Belly Babies link to register or find more information, or register at the Children's Desk.
Belly Babies Reads was inspired by the Stork Storytime programming created by Jennifer Jordebrek and developed in collaboration with the North Liberty Community Library."
Categories