Posted by Maeve on Friday, Sep 22, 2017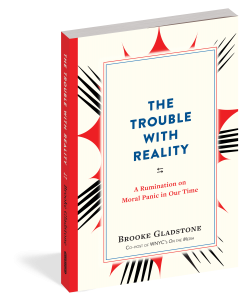 Brooke Gladstone,  WNYC's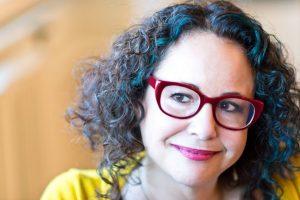 On the Media's co-host, will kick off Iowa City Public Library's Carol Spaziani Intellectual Freedom Festival this Sunday.   Brooke will be joined by Lyle Muller, the executive director - editor of IowaWatch.org. Gladstone's most recent book, "The trouble with reality : a rumination on moral panic in our time" is an brief but studied examination of current state of news and media.  She states that everyone is subjective and that even those serious consumer of the news needs to be aware of their biases, especially in this hyper-charged time.  It is even more important that we pay attention to what is said, written, viewed, posted and shared.  She cites Hannah Arendt, Walter Lippmann, Philip K. Dick and Jonathan Swift in showing that there is an art to persuading us that a lie is really the truth.

If you aren't familiar with Brook Gladstone, On the Media airs on Iowa Public Radio on Sundays at 5 pm.  You can listen to past shows or stream an interview with Brooke Gladstone and Lulu Garcia Navarro discussing her book.
Please join us on Sunday, September 24 at 2 pm at the Englert Theatre.  Doors open at 1:30 and there is no cost to attend. Prairie Lights Bookstore is selling books and Brooke will sign books after the program.