Posted by Stacey on Friday, Dec 29, 2017
Are you going anywhere next year?  Start dreaming of your next trip with travel books from the library.  You probably already know about our collection of travel guides for the U.S. and the world (and that we can get other esoteric locations for you on interlibrary loan!), but also look upstairs for niche guidebooks, gorgeous coffee table books, and new memoirs like these.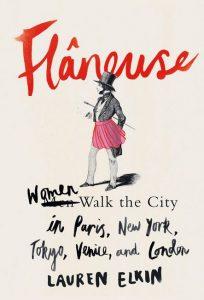 My favorite way to spend time in a new city is a long, blister-inducing bout of wandering around.  When I first learned the word flâneur (one who strolls around town observing modern life), I immediately knew it described my desire to feel part of the current of a city.  How surprising, then, to come across this book written to disprove an old idea that there are no female flâneurs?  In Flâneuse: women walk the city in Paris, New York, Tokyo, Venice, and London, Lauren Elkin shares her experiences alongside those of famous flâneuses from history such as George Sand and Virginia Woolf.  If this book doesn't get your feet itching for a long walk, nothing will.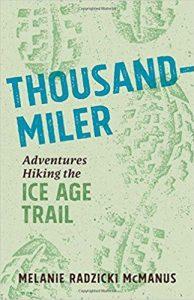 Speaking of long walks, how does 1,100 miles sound?  I lived near the Ice Age Trail in northern Wisconsin for a year, but my fear of bears stopped me from seeking it out.  Fortunately, Wisconsin resident Melanie Radzicki McManus wasn't so deterred.  She chronicles her thru-hike of this extraordinary trail along the edge of the last glacier in Thousand Miler.  If you're new to the idea of long distance hiking, McManus provides an overview of America's trails, the history of the Ice Age Trail's creation, and plenty of details about blisters and being slightly lost.  Readers of "Wild" by Strayed or "A Walk in the Woods" by Bryson will enjoy this record of another hike full of trials and triumphs.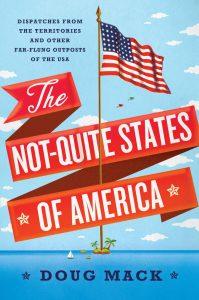 As Puerto Rico continues to recover from Hurricane Maria, The Not-Quite States of America is a timely reminder that there's more to our nation than fifty states.  Minnesotan Doug Mack considered himself an expert on America as he traveled the world as a writer, but one day he was stopped short by the depiction of a U.S. territory on the back of a quarter.  To remedy that, he set off on a journey to see the sights and meet the people of the U.S. Virgin Islands, American Samoa, Guam, the Northern Mariana Islands, and Puerto Rico.  If you're a little iffy on these often overlooked parts of America, this enjoyable travelogue is a good place to start.
Roz Chast's new graphic novel Going into Town: a love letter to New York started as a guide for her daughter moving from their New York City suburb to Manhattan for college.  A voice of common-sense motherliness persists throughout the book.  That is, if you have the kind of mother who might find a chef's knife on the sidewalk, put it in her purse, and forget about it until she tries to go through security at the Empire State Building.  With her signature humor, Chast manages to demystify the city while still celebrating all of its surprises.
Recent News