Posted by Heidi K on Tuesday, Sep 22, 2020
By March, it seemed obvious the U.S. would be shutting down soon. Still, I had no grasp on what a shutdown actually meant. I recall saying that I would be able to work during a shutdown since a big part of my job involves serving people remotely. Even if ICPL was closed to the public, I would surely be able to come in and fill books-by-mail orders for our At Home patrons and send bins of books to the Johnson County Jail. Ha - how naïve I was!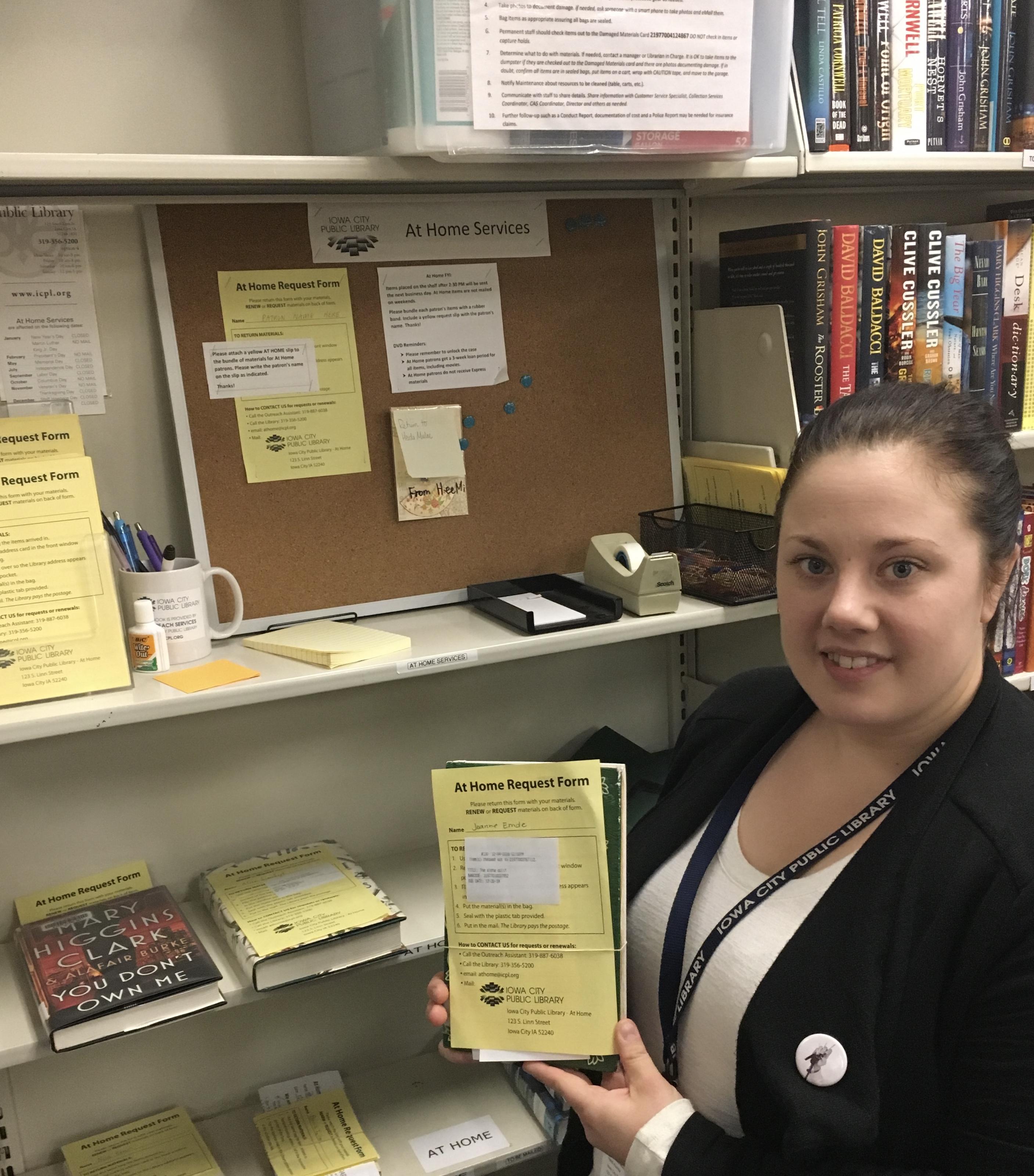 By the end of March, ICPL was closed to the public and almost all staff. It closed suddenly, over a weekend. I watched the emails cascade in while taking care of my then-five-month-old daughter Violet. My husband Zac was glued to texts back and forth with his workplace. The work prognosis was grim. Most functions of my job were paused since I was no longer able to access the library building. The thought of patrons with nothing new to read or enjoy filled me with deep anxiety. I had only been back to work from my maternity leave for a couple months, and now here was another big change. For a while I believed that the library would open up to the public again in May, and that it was possible to just pick up where we left off.
As April dwindled and endless planning for our Curbside and Mailing services happened on Zoom and email, it became clear that business-as-usual was cancelled. Communicating solely online exhausted me. Working from home during a global pandemic with Violet in tow was a major challenge.  I can't stress enough that it was NOT like a second maternity leave. (Heck, even the actual maternity leave was no vacation, but that's a topic for another forum.) I was in good company with my frustrations – every day I read a new article or blog by someone saying essentially the same things about how overwhelming this new and sudden lifestyle was. And then the base level of all this stress is the constant dread of you or your family getting sick.
In June I returned to the library building, eager to resume At Home Services. I missed perusing the stacks so much it hurt. It was good to pass notes back and forth through At Home packages or receive phone calls from different At Home members I've gotten to know over the past few years. Curbside and Mailing services for the general public were beginning at the same time. Books were moving around again in the building - chaotically, sometimes. The hold shelf was expanded to accommodate all the holds pouring in from patrons. On any given day the hold shelf would usually be surrounded by carts of holds awaiting their sorting, checkouts, and packaging for Curbside or mailing.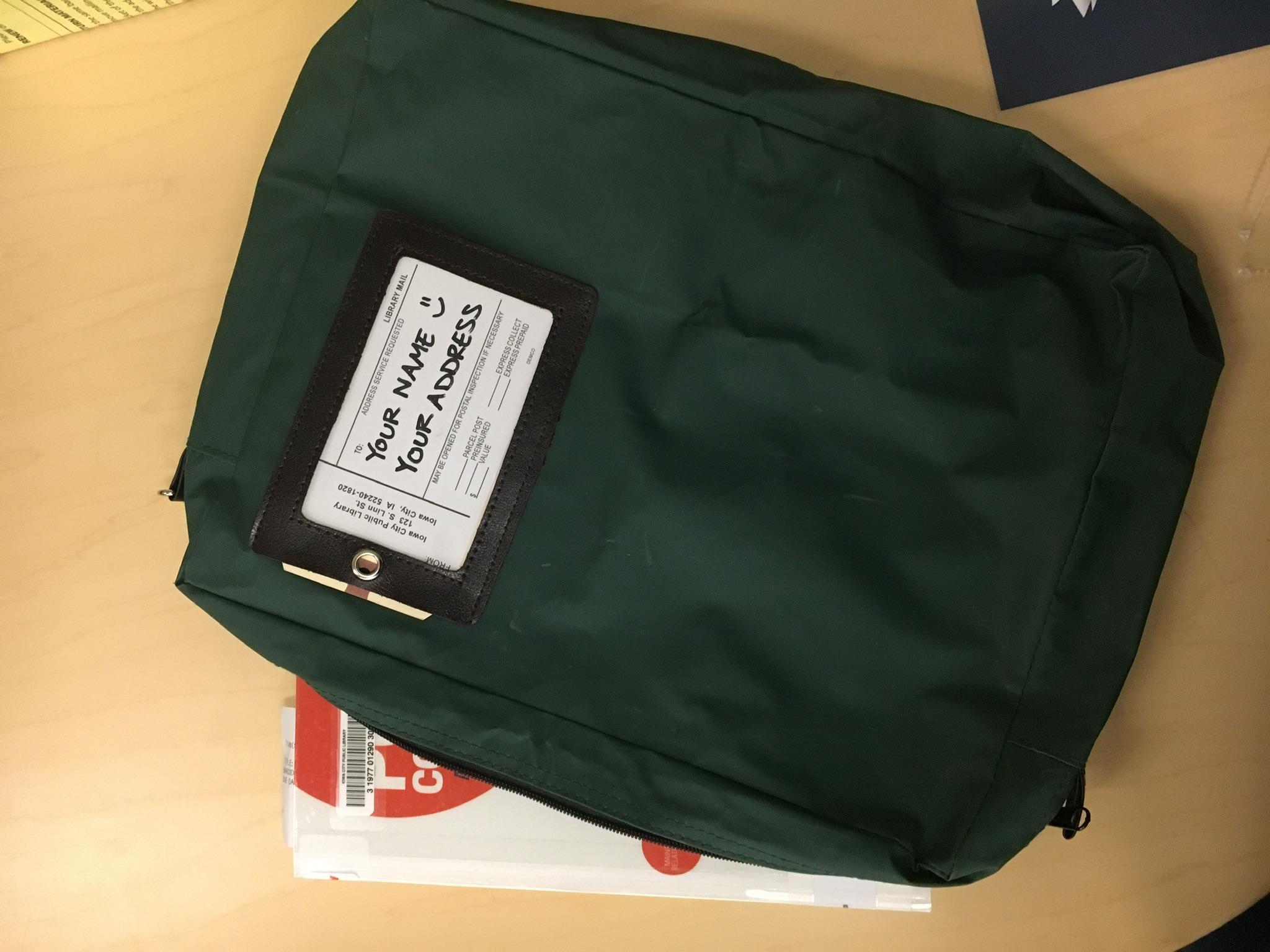 Through everyone's continuous work, Curbside gradually got easier. My inner list-maker was soothed by getting things done, no matter how mundane. Curbside was literally a hot mess some days, but it was still something! I generally don't identify with Joan Rivers, but I kept thinking of that famous quote of hers as ICPL collectively survived this summer. "I wish I could tell you that it gets better. But it doesn't get better. YOU get better." Social distancing and PPE in the workplace, a work schedule in constant flux, navigating new workflows and revising the revisions: whether we like it or not, we continually must adapt.
It's finally autumn and just this week, Jail Services began again for the inmates at Johnson County Jail. This is extremely important to me, and I am feeling much better knowing people there can request books again. I look forward to adding more of my outreach library work into the mix as it is deemed safe and appropriate by the higher-ups. I look forward to seeing patrons back in the building, even as I worry about getting myself or my family sick. What began as a sudden closure has become a long hiatus for many aspects of ICPL, but I am ever hopeful that the transition from 2020 to 2021 will reveal new opportunities and a return to some of the old activities and services we all miss.