Posted by Heidi K on Wednesday, Oct 21, 2015
As I have perused the masses of so-called Paleo (read: veggie and meat based, no-to-little grain and dairy) cookbooks here at ICPL, I have had to be brutally honest with myself. Am I really going to use a mandoline slicer (which I don't own) to cut zucchini into long, thin slices that can be used like noodles? No. Might I benefit from a new coleslaw recipe or two (or three?) Heck yes. Might I substitute mashed sweet potatoes for the less nutritious white potatoes in a shepherd's pie? Sure. Does a grain-free coconut-based "oatmeal" sound like an amazing make ahead breakfast? Yeah! OK - onward.
One thing I have learned and had to accept is that most paleo cookbook authors have differing opinions on certain foods. Some people swear that white potatoes are fine - "nutrient rich" even, others claim that they're trash. Eggs and so-called "nightshade vegetables" like tomatoes and peppers are ingredients that some laud and others eschew. At the end of the day, it's a lot for me to just give up grains, so I have welcomed cookbooks with strict and less strict sensibilities alike.
So, here's my fave paleo cookb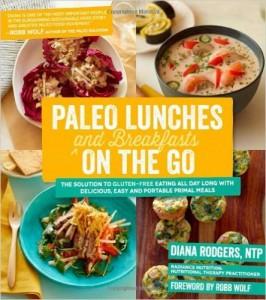 ooks (so far)
1. I have used this cookbook the longest and can vouch for the deliciousness of many recipes herein! I love the egg muffin recipe for making ahead for quick breakfasts. My favorite salad recipe in this book is the Wild Tuna, Orange, and Parsley Salad. Runner up favorite recipe is the simple and amazing Chicken, Celeriac, and Mustard Salad Wrap. I had never previously eaten celeriac (celery root), and now I consider it my favorite slaw veggie! The coconut crepe recipe in the cookbook is an amazing Naan substitute for Indian food or a good wr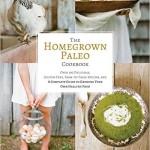 ap-maker.
Also check out Diana Rodgers' most recent collection of recipes, The Homegrown Paleo Cookbook!
2. The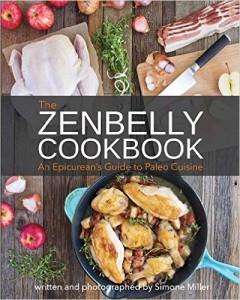 Zenbelly Cookbook By Simone Miller is so much fun to read, and the recipes are mostly pretty simple. I've never cooked a whole chicken or made my own broth: after reading this book I now feel confident enough to do both. Also, the photography is a visual gift: Before each recipe is a photo of all the ingredients needed to make it. This visual guide is so helpful to figuring out at a glance whether I have what I need for a recipe or not. Recipe highlights include Pork Chops with Stone Fruit Slaw, Jicama Slaw (because I am slaw-obsessed), Cauliflower 'Rice', Sesame Shitake Broccoli, and Moroccan Shepherd's Pie.
3. One-Pot Paleo by Jenny Castaneda: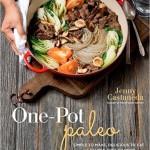 YES! The concept of this cookbook is perfect for me, a woman sans dishwasher. It is also full of flavorful and fun ideas: Plantain Chilaquiles, Loaded Spanish Tortillas, Brussels Sprouts Favorite, Honey Dijon Salmon Steaks and many other good-looking seafood recipes.
4. Nourish by Rachael Bryant is another visually pleasing cookbook, like Zenbelly. I enjoyed its recipe for Coconut Oatmeal IM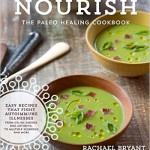 MENSELY. Other good recipes from here include Butternut Squash Skillet with Leeks and Spinach, Pork Belly Carnitas (cuz duh, Carnitas), and Bison Chili.
Categories