Posted by Heidi K on Thursday, Mar 23, 2017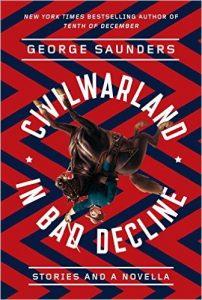 I love short stories! They're a fun way to try out a writer's work without a 300 page commitment. If you don't like one of the stories, you can pick another at random or put the whole collection aside.
2017 has been a great year for new short story collections, but my all time favorite is from twenty years ago, Civilwarland in Bad Decline by George Saunders. "Set in a dystopian near-future...these stories constitute a searching and bitterly humorous commentary on the current state of the American Dream (Goodreads)." Upon re-reading, this book is still very relevant and very funny. Civilwarland, the brilliant setting for one of the stories, is a Civil War reenactment theme park staffed by hilarious and doleful characters. A side note: check out Saunder's first novel that just came out, Lincoln in the Bardo (2017).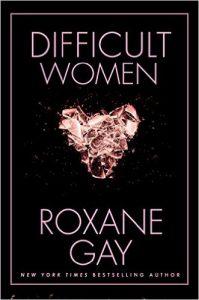 Difficult Women (2017) by Roxane Gay is her best work yet. No question about it. If you read her novel Untamed State, (2014) you know that Gay spares the reader nothing, tackling subjects like sexual violence and global terror without becoming melodramatic. As a reader I greatly respect how Gay can present life's tough stuff without excess hand-wringing. Gay's ability to write a sarcastic inner dialogue also thrills me, as well as her talent for revealing the subtleties of place. The story "FLORIDA" is a funny testament to the image-obsessed culture in a southern gated community, while "North Country" and "I am a Knife" show hidden aspects of life in the rural and northern U.S., like hunting and how dang cold it is. I enjoyed Roxane Gay's explorations of weird quasi-relationships (check out the story "Baby Arm" for more on this), sexuality, anxiety about the body, displacement and loneliness.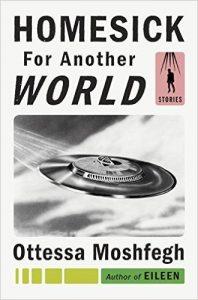 With the unforgettable novel Eileen (2015), Ottessa Moshfegh became an obsession of the literary community. Moshfegh's recent short story collection Homesick for Another World (2017) continues her tradition of "unlikable" but always fascinating characters. I'll admit I enjoyed Eileen more, but would recommend this short story collection to any lovers of literary fiction, or weirdos of any stripe. There is an apocalyptic West Coast vibe to the collection. I was sometimes challenged by the level of Moshfegh's nihilism, but kept strung along by her intensity and great writing. Sometimes it is hard to tell if she has empathy for the characters she creates, or is just curious and sadistic. Either way, it's a wild ride.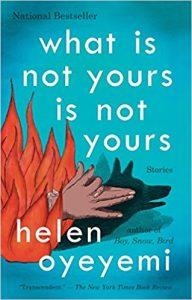 What is Not Yours is Not Yours (2016) is British author Helen Oyeyemi's first short story collection after publishing several novels. (Her novels include The Icarus Girl (2005) which was published when Oyeyemi was only 19, and Boy Snow Bird (2014), which received widespread acclaim when it was released a few years ago.) Oyeyemi weaves all the stories in this collection together with the concept of a lock and key. There is a touch of whimsy and intense creative vision to these stories. I particularly enjoyed the stories "'sorry' doesn't sweeten her tea," "presence" and "a brief history of the homely wench society." Extra points for great story titles!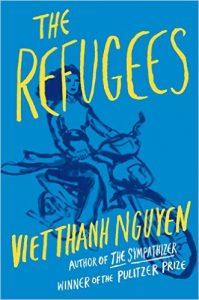 Reading Viet Thanh Nguyen's short story collection The Refugees (2017) made me embarrassed to have still not read his Pulitzer Prize winning novel The Sympathizer (2015). His novel has definitely moved up my reading list now! There is so much dignity and love for humanity in this story collection, and I thank Nguyen for choosing to release it this year. It came at exactly the right time. Each story in the collection is linked by being about the Vietnamese refugee experience. My favorite piece in the collection is "The Other Man," a story about Liem, a young man who needs some time to adjust when he learns his host family in San Francisco is a gay couple - but then surprises himself in the end.