Posted by Jen on Thursday, Aug 31, 2017
Dating can be tough but dating as a "senior" can be really tough. In partnership with the Senior Center, the library created and put together an online dating class series that took place over four weeks and included a wrap-up session this past Tuesday. Each session focused on a different aspect of online dating from finding a site to going on that first face-to-face date.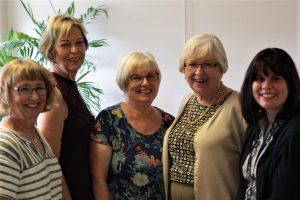 Pew research shows that nearly half of all Americans know someone who has used an online dating service. With this growth has come an enormous amount of choice in the online dating platform realm. Choosing a platform that fits your needs can be hard and even knowing what options are available can be a challenge as well. The first session helped patrons get familiar with the benefits and draw backs of the various popular dating sites that are out there from Tinder to Our Time.
The second session focused on creating an online profile which is probably one of the most daunting tasks. There is so much included in an online profile. Getting that information just right can help you get more dates but also knowing how to share that information safely can protect you from scammers or predators.
For many seniors, the skill of conducting a relationship online can be seem awkward and unnatural too. What does a wink mean? What if they don't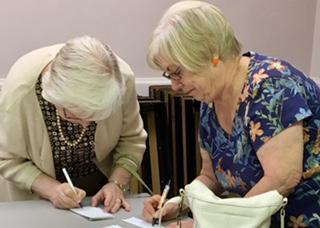 answer my email? What is the difference between a chat and a message? Knowing how to use the tools on these sites can not only help you be safe, it can help you generate interest in your profile, and get a bit more comfortable with a person before meeting them. The third session of the series focused on these interactions as well as learning to identify red flags in potential suitor profiles.  All dating sites unfortunately, have to some degree, frauds on them so knowing what to watch for and how to keep yourself, your information, and your identity safe is important.
The final session was a panel of peers who have successfully online dated. Participants where able to get answers to their questions and discus how to handle a first date, tips for success on profiles, and much more. At the wrap-up session each participant had a chance to talk about where they were in their online dating adventure. Many shared their stories and emails with one another forming a support group as they head out on their dating adventures!
Session one, session two, and session three handouts are available. The library plans to host these dating classes again in the spring so check the online calendar to reserve your spot!
Categories
Recent News