Posted by Stacey on Friday, Apr 29, 2016
Terri Caplan was awarded Volunteer of the Year this week, having volunteered at the Iowa City Public Library in multiple capacities over the past seven and a half years.  Terri is currently our Book Sorter, sorting through hundreds of donations each week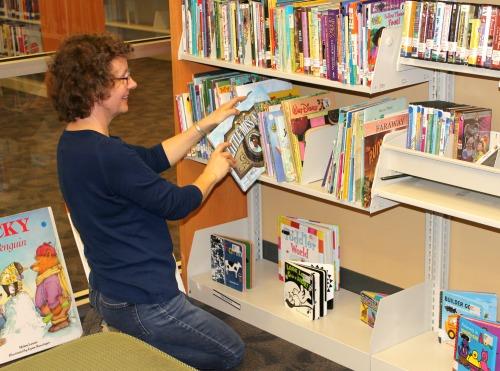 and selecting the best books, movies, and music to be sold in the Book End.
In addition to her current volunteer job, Terri has also checked in library books, worked as a clerk in the Book End, and served on the Book End Committee.  She was a Committee Co-Chairperson from 2012-2013.  According to Patty McCarthy, Director of Development at ICPL, "Terri's vast knowledge of books, authors, movies, and music have enabled her to provide excellent service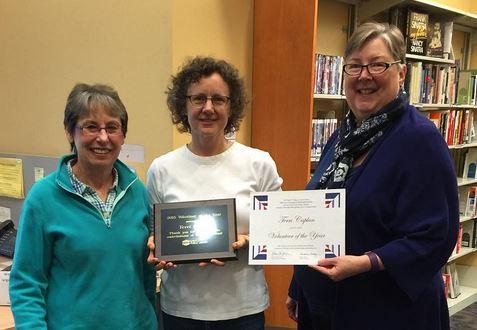 to customers in the Book End and as a Sorter.  Her organizational talents are unmatched, and she helps to maintain order and interest on the bookstore shelves."
Terri's dedication to the Book End is inspiring and we thank her for her years of service!  If you are also interested in volunteering at the Library, here's how to get started.
Recent News