Posted by Anne M on Monday, Jun 15, 2020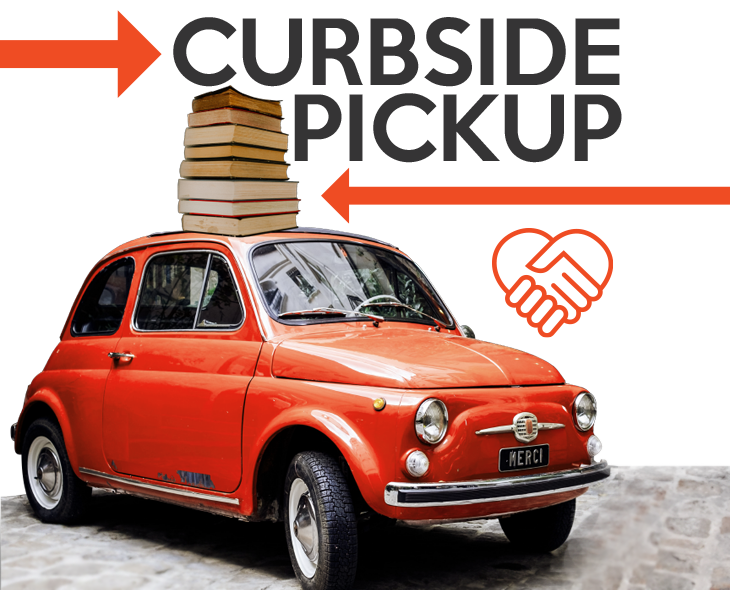 Interested in a book or DVD that is available on our shelves? You can now place a hold on available items in our catalog and we'll get it ready for you to pick up through our curbside service or we'll send it to you through the mail. Here's how it works:
Place a hold on an available item in our catalog. You can have up to 10 holds on your account at a time.
Allow up to two business days for us to pull the item from the shelf.
Once the hold is ready, you'll receive an email or phone notification asking for your delivery preference: curbside or mail.
If you choose curbside, you'll set up an appointment for pickup.
Curbside Service
Curbside pickup appointments are available Mondays through Fridays from 3 to 6pm and Saturdays from 10 a.m. to 1 p.m.
Please don't make a reservation until you have confirmation from the Library that your materials are ready for pickup.
Mail Service
We mail out packages Monday through Friday. Please allow 3-10 business days to receive your items through the mail.
For more information, go to icpl.org/holds or call the Library at 319-356-5200 Mondays through Fridays between 10 a.m. and 6 p.m. You can also email or chat at icpl.org/ask.
Categories