Posted by Anne M on Wednesday, Jun 7, 2017
You're in luck! You can choose the bookmobile as a hold pickup location right in the catalog.
To put a book on hold (or a movie, cd, art print, etc.), click on the Place Hold button. If you are not logged in, the catalog will ask for your library card number and password. The pop-up window will prompt you to choose a pickup location (downtown for the library building and the bookmobile).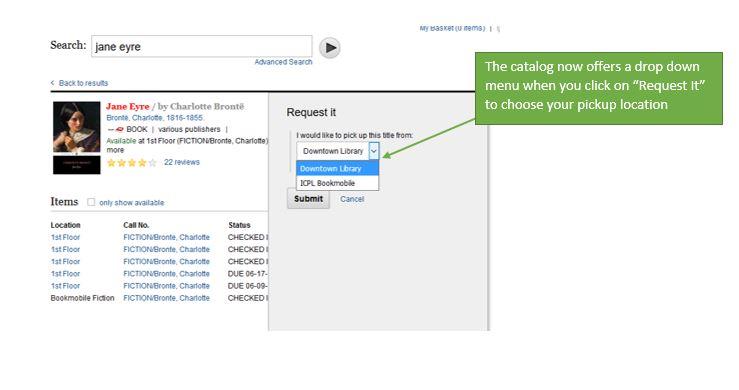 It works very similar if you are looking to put a hold on a specific volume, like the second disc in a television season or the third volume in a comic series. In the same window you pick the volume you want and choose your desired pickup location.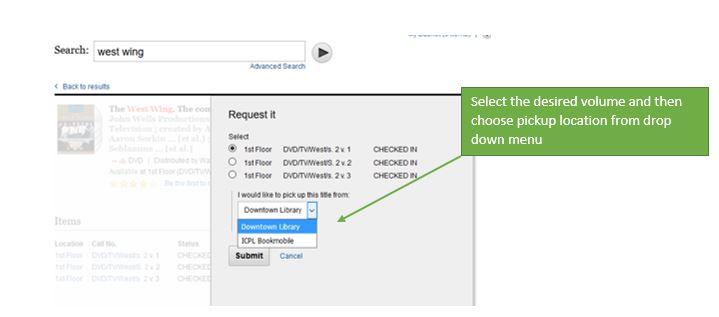 Want to make a change to your hold pickup location? You can do that in the catalog too! Log into your account and click on HOLDS. Under PICKUP LOCATION each hold has a drop down menu listing the place you are currently set to pick up your hold. To change a location, use the drop down menu to pick the desired location and click on UPDATE LIST. ***You can make this change as long as the title doesn't say "In Transit" or "On Holdshelf."*** Once we've set aside an item for you, it has made it to its final destination.
Find more information about the bookmobile and its stops on our website: icpl.org/bookmobile.
Categories
Recent News