Kara
Kara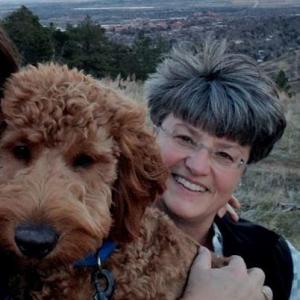 Interests:
Fiction, Historical Fiction, Humor, Mystery, Memoir, Travel
About Me
Kara started at the Iowa City Public Library at the age of 7 when her mother would drop her off at the Library on Saturday mornings. Both thought this was a better alternative than running errands and grocery shopping. Kara grew up at the Library and benefited from the caring staff and wonderful resources she discovered there.
After graduating from the University of Iowa with an English degree, Kara thought she wanted a career in the business world. She soon discovered a different calling and, through a bit of serendipity, found her way to the UI School of Library and Information Science program where she earned her MA degree in Library and Information Science.
Kara joined the Iowa City Public Library in 1998 and serves as the Community and Access Services Coordinator. Before working at ICPL Kara was the Director of the Patients' Library at University of Iowa Hospitals and Clinics, worked in a bank, managed a big apartment complex in Iowa City, served ice cream at Dane's Dairy, and drove a CAMBUS & school bus during college.
Kara is active in the community and enjoys traveling, reading Historical & Biographical Fiction, and spending time with her family.