Susan C
Susan C
My Lists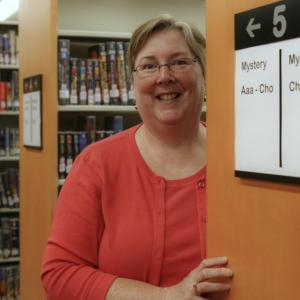 Interests:
Fiction, Mystery, Suspense, Thriller, Crafts, Cookbooks, Gardening
About Me
I have been a voracious reader for as long as I can remember, making frequent trips to the Waterloo Public Library where my first chapter books were all about horses.  Miss Kelly was the children's librarian and she would occasionally convince me to widen my choices.  I got my first paid job other than babysitting or ironing (it was the 60's people still ironed!) at that library when I was 14 and 50 years later I have only had one short-lived job that wasn't in a library, although I did earn my rent on a dairy farm by milking cows (while also working in a library).  I am so lucky to be around books and people who love reading every day.
There is not much I won't sample, but I generally read pretty popular fiction, especially mysteries and thrillers.  If its not a mystery I enjoy good stories wth characters I like.  My favorite authors include Anna Quindlen, Jane Hamilton, David Rhodes, Louise Erdrich, Zadie Smith, Michael Chabon and Marilynne Robinson.      In nonfiction I checkout alot of books about cooking, gardening, and quilting, all things I enjoy doing in my spare time.  I am a grandmother of six, ranging in age from 13 years to 1 month, so I keep an eye out for books I think they would enjoy as well as for my adult children, who have benefited (suffered?) the most over the years from my zealous recommendations of things I think they'd like to read.