Stories in the Park
Stories in the Park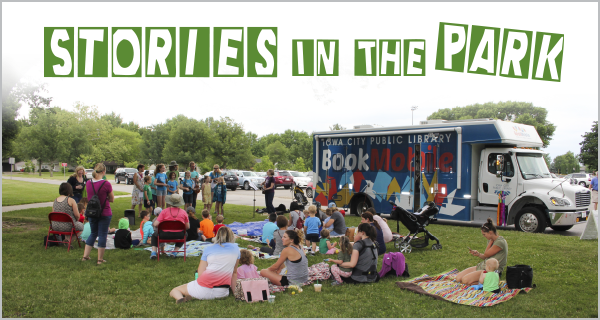 Stories in the Park returns this summer! Choose one park location a week to attend, or you can watch the storytime from home live on Zoom on Tuesdays!
Each week the same storytime will be offered:
Mondays at Willow Creek Park
Wednesdays at Wetherby Park
Fridays at Mercer Park
The storytime will be the same across locations each week to help keep attendance low. Masks are required, as well as families sitting and remaining socially distant from individuals not in their group.
Also check out items from the ICPL Bookmobile at each location! In the event of rain, the event will be canceled but the Bookmobile will still be available.
Upcoming events
There are no upcoming events.
Past events
Wednesday, August 18, 2021 - 7:30pm to 8:30pm
Friday, August 6, 2021 - 10:30am to 11:00am
Wednesday, August 4, 2021 - 10:30am to 11:00am
Bookmobile, Wetherby Park