Memoir
Memoir
Helene Hanff
816.54 /Hanff
Nonfiction, Memoir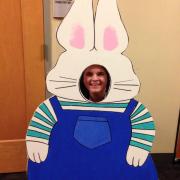 My all-time favorite book! I have to read the correspondence between Helene Hanff and Frank Doel at least once a year. -Meredith
Joshua Fields Millburn
158.1 /Millburn
Nonfiction, Memoir
What if everything you ever wanted isn't what you actually want? Twenty-something, suit-clad, and upwardly mobile, Joshua Fields Millburn thought he had everything anyone could ever want. Until he didn't anymore. Blindsided by the loss of his mother and his marriage in the same month, Millburn started questioning every aspect of the life he had built for himself. Then, he accidentally discovered a lifestyle known as minimalism...and everything started to change. That was four years ago. Since, Millburn, now 32, has embraced simplicity. In the pursuit of looking for something more substantial than compulsory consumption and the broken American Dream, he jettisoned most of his material possessions, paid off loads of crippling debt, and walked away from his six-figure career.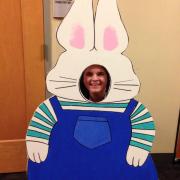 Joshua Fields Millburn and Ryan Nicodemus thought they were living The American Dream. They had high-paying jobs and homes filled with things, but it wasn't until they gave everything up that they found the happiness that eluded them. -Meredith
Wendy McClure
813.52 /WilderYm
Nonfiction, Memoir
In this funny and thoughtful guide to a romanticized version of the American expansion west, children's book editor and memoirist McClure (I'm Not the New Me) attempts to recapture her childhood vision of "Laura World" (i.e., the world of Laura Ingalls Wilder and her Little House books about an 1880s pioneer family).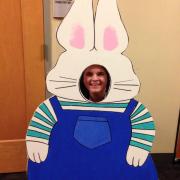 Did you ever want to try the snow-made molasses candy? Warning -- it could damage your teeth! Wendy McClure learned this the hard way -- and so much more. -Meredith