Parking
We provide free short-term parking on Linn Street in front of the Library in addition to the metered parking spaces throughout the area. More parking is available in downtown parking ramps, many of which offer the first hour free.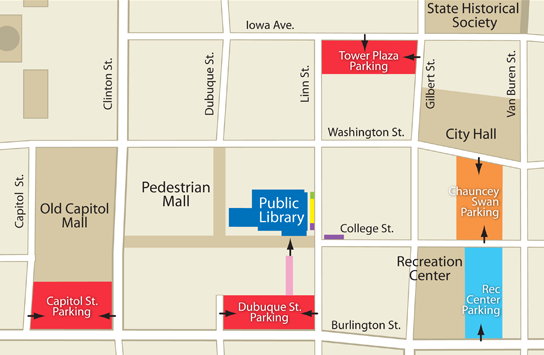 Parking ramps, hourly rate. First hour is free in these ramps
Parking ramp, pay by the space. Free after 6pm and on Sundays
Metered parking on street and in Recreation Center lot; Free after 6pm and on Sundays
Free 10 minute parking for Library patrons
Outside book return only
Handicapped meters
Covered walkway connecting the third floor of the east side Dubuque Street ramp with the Plaza Towers building
Download a printable version of this map
Bus Stops
Starting August 1, 2023, Iowa City Transit buses are free to ride as a two-year pilot program. Library bus passes won't be needed during this time.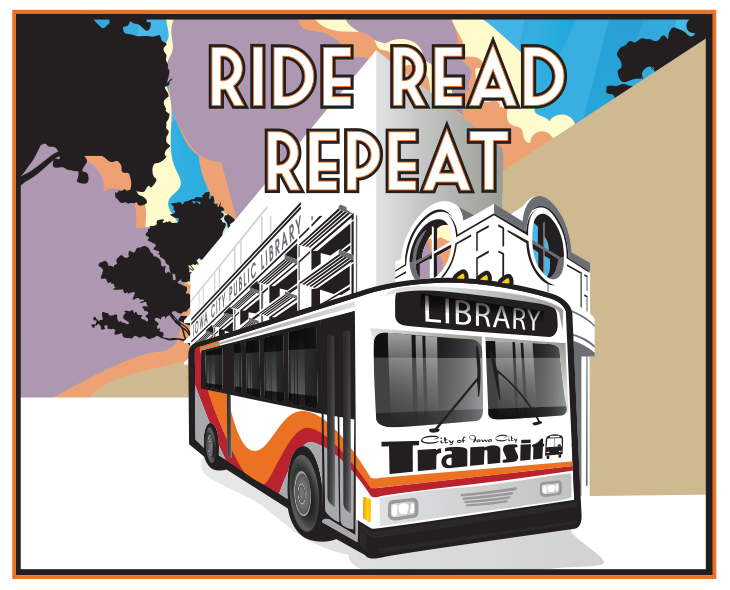 Most Iowa City bus routes stop at the Downtown Interchange at the intersection of Clinton and Washington Streets. From there it is a three block walk to the Library.
If you need a closer stop, the Towncrest route has a stop at the intersection of Washington and Linn Streets which is a one block walk to the Library.
Learn more about bus routes on the Iowa City Transit page.