Our VCR is broken so there's currently no video converting. We are working to get a new VCR and you can email stacey-mckim@icpl.org to be notified when it's here.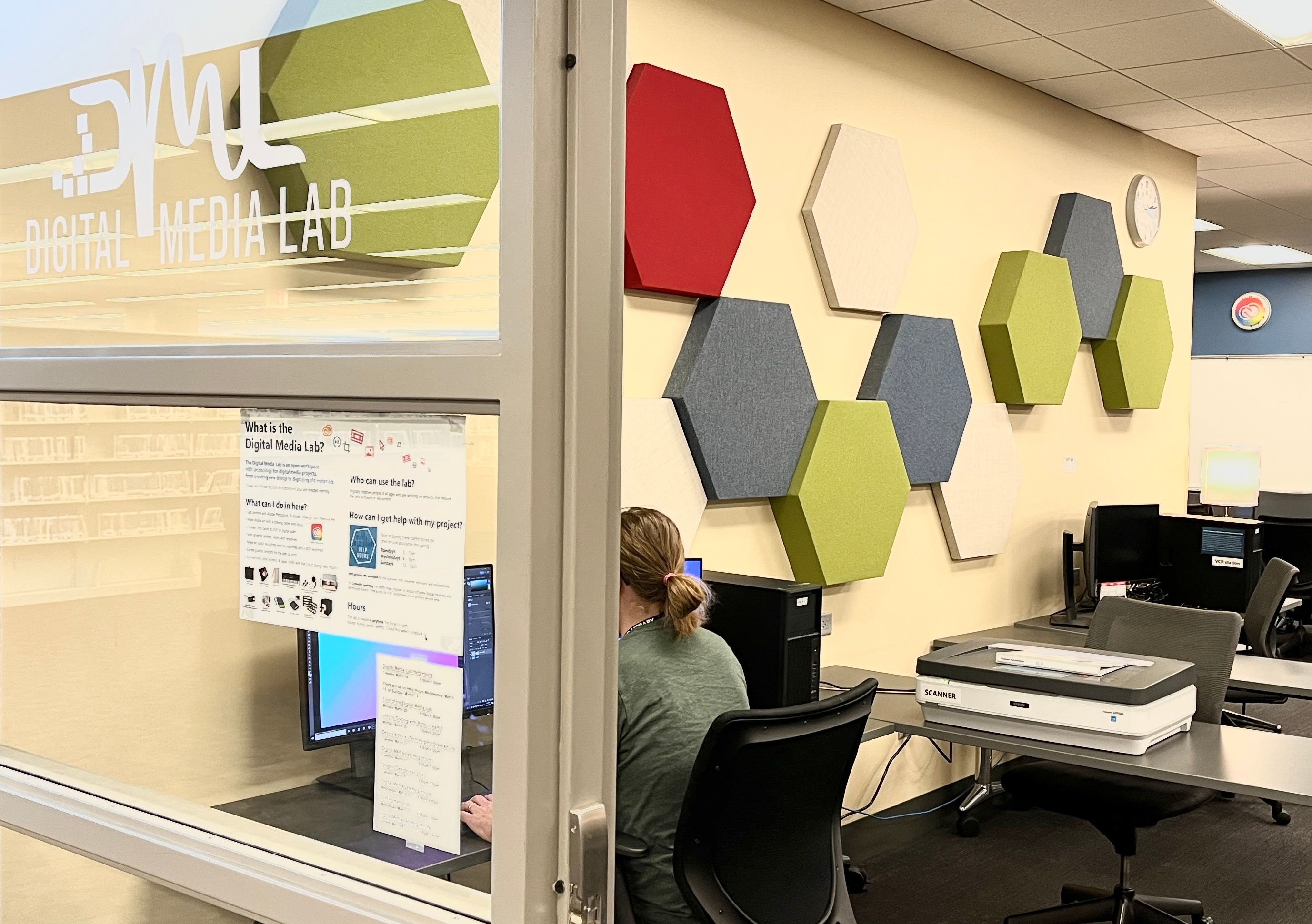 The Digital Media Lab is an open workspace with technology for digital media projects such as:
Editing photos for online sharing or print projects
Creating movies with transitions, credits, and soundtrack
Digitizing VHS or cassette tapes for digital storage or burning to disc
Scanning artwork, documents, negatives, and slides
Designing unique graphics or logos for your club, small business, or website
Producing cards, calendars or other printable items for gifts or parties
Making audio recordings using microphones or MIDI keyboard
Software & Hardware Highlights
Adobe Creative Cloud Suite Software
Color Printer (12x18 and smaller)
Large and Hand-held Scanners
Dual Screen Edit Stations
Wacom Intuos: Creative Pen Tablets
See full list of software and equipment
Hours
The Digital Media Lab is available anytime the library is open, except when a library event is scheduled in the space. Check our online calendar for closed times, technology classes, and Digital Media Lab Help Hours when we can provide assistance for your digital projects.
Funded by
The Digital Media Lab room remodel and equipment was funded by a generous grant from the Roy J. Carver Charitable Trust.