Digital Creativity Challenge
Digital Creativity Challenge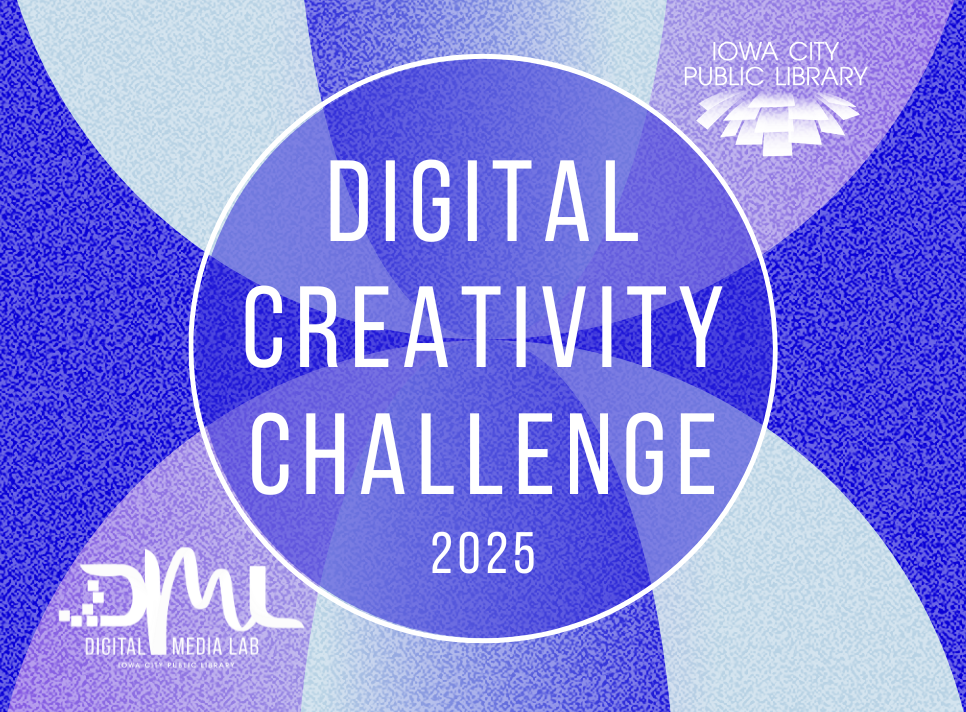 Let's make some digital art this summer! Use our Mini DML workstation, free software, or whatever you have on hand to complete these projects.
Choose 4 of the following challenges:
Want to share ideas for how to approach each challenge? Join in the optional Digital Creativity Challenge Kick-off event on Thursday, June 10 from 7-8pm on Zoom!
Submit your artwork by July 31 to enter the drawing for a $20 Blick Art Materials gift card. Stop by in August to see what everyone made!
Open to people of all ages and skill levels. Questions? Email Stacey at stacey-mckim@icpl.org or call 319-887-6073.
Submit your artwork