Adventure Pass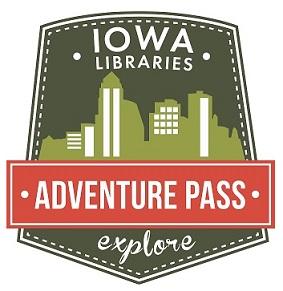 Visit Iowa attractions and museums for free once per year! Learn more from our Adventure Pass FAQs.
Kids News
by Manny —
October 4, 2022
by Angie —
September 23, 2022
Start your school year off with your Student AIM Card and your Public...
by Anne W —
September 12, 2022
September is National Library Card Sign-Up Month! To celebrate, here...
Featured Collections
On the shelf & ready to reserve
This time of year is all about being thankful for the people, place, and things that make up life's precious moments. You know what I'm thankful for? The library. --Melody, Featured Collections curator
Humorous stories for kids
More featured collections
Kids NEW
Digital Library
Find ebooks & digital audiobooks
Find animated books, ebooks & digital audiobooks
Free online tutoring and additional resources