Bookmobile services have been suspended until further notice. Learn more about our modified services.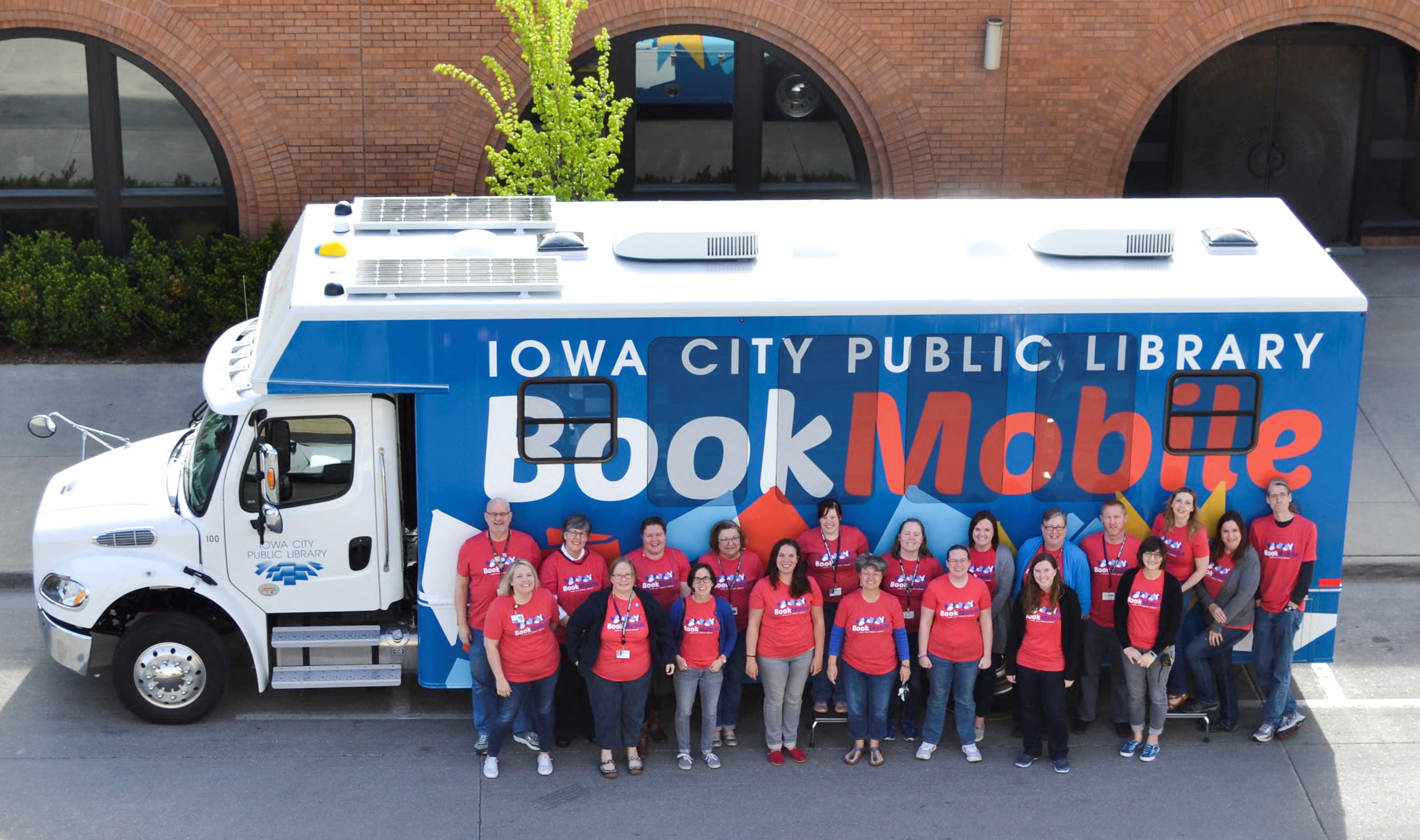 Schedule
01/22/2021
There are no stops today.
FAQ
What is the Bookmobile?
The Bookmobile is a mobile library service from the Iowa City Public Library (ICPL). In addition to a collection of new and popular books and DVDs on the Bookmobile, you can check out anything from ICPL's collection by placing a hold and requesting pickup at the Bookmobile.
How do I return books?
You can return your books at any of our remote bookdrops or downtown at the Iowa City Public Library.
Where do I find schedule updates?
Bookmobile service will occasionally be interrupted by holidays and inclement weather and COVID-19. For the most up-to-date information, look at our daily schedule on this web page.
You can also sign up to receive our Bookmobile newsletter. Sign up via the City of Iowa City's E-subscriptions page and look for ICPL The Windshield under Newsletters.
Are you affiliated with Antelope Lending Library?
The Antelope Lending Library is an independent non-profit bookmobile that operates in the Iowa City area. For more information visit their webpage at antelopelendinglibrary.org
Translations
Learn about the Bookmobile from a printable bookmark in these languages...