During the pandemic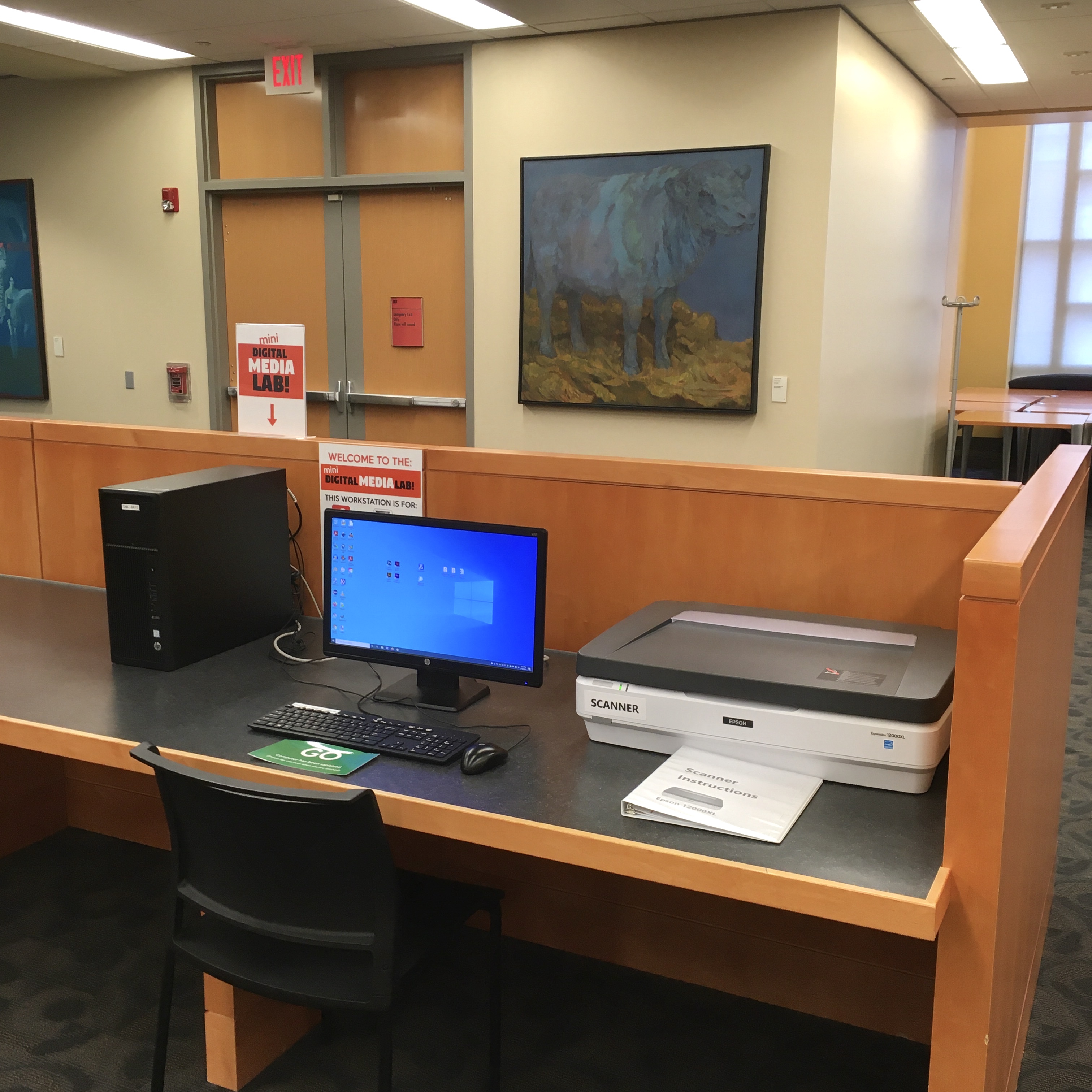 While the Digital Media Lab remains closed to the public, try our mini DML workstation! It's a DML computer that includes:
Adobe software
12x17" Epson 12000XL scanner
Printing up to 12x18" in color
Use it for up to 60 minutes with no appointment. Find it on the east end of the second floor computers, and log in with your library card number or a guest pass.
The Digital Media Lab is an open, flexible workspace with technology for creating digital media projects such as:
Photo books with edited family pictures
Movies with transitions, credits, and soundtrack
Unique logos or graphics for small businesses or websites
Cards, calendars or other printable items for gifts or parties
Transferring VHS home movies to digital storage
The Digital Media Lab room remodel and equipment was funded by a generous grant from the Roy J. Carver Charitable Trust.
Software & Hardware Highlights
Adobe Creative Cloud Suite Software
Color Printer (12x18 and smaller)
Large and Hand-held Scanners
Dual Screen Edit Stations
Wacom Intuos: Creative Pen Tablets
Becoming a Member
Become a member of the Digital Media Lab to access the room. Steps to becoming a member:
Bring your Library Card or a photo ID
Complete a short orientation
Hours
Access the Digital Media Lab during library hours except when it's in use for library-sponsored programs. Check the calendar for when staff will be available to provide assistance for digital projects using the room's technology either through classes or office hours.