Posted by Jen on Monday, Feb 8, 2016
This weekend I had the opportunity to talk with the Daughter's of the American Revolution Pilgrim Chapter about preserving their families' histories. Preservation is a daunting task especially  since we must think about not only saving the physical copy but the digital one as well.
In preparing for my talk, I researched  tools to help these women creatively think about sharing their families' stories, photos, and heirlooms digitally. There are many great online tools, websites, and projects out there; but for me what makes the stuff I've inherited so valuable are the stories or memories attached to the items.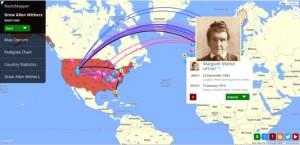 FamilySearch.org is one of the search engines that helps you trace your family's roots. I don't feel its search capabilities are as good as Ancestry's (which you can access for free at the library!) but it offers many great tools and apps to help you collect family history and put it into a context your family can appreciate. One such tool is the Rootsmapper app which traces your family's migration across continents or across the country over time.
Everystory is an app that makes it easy to record a voice over with a group of photos of your choosing. What I like about this app is that its easy to use and it is designed to replicate the experience of flipping through a photo album with a loved one as they tell stories about the photographs.
Storycatcher Pro is an app that allows you to create and share video of a family member telling stories. You can choose themes, design titles, capture screen text, capture audio, and import photos to make a very professional oral history. The app is easy to use and requires limited video editing knowledge. The only downside of the app is that it is only available for iOS.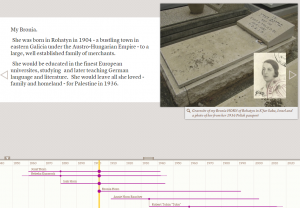 Treelines uses your family tree as a starting point so that you can add pictures, tags, stories, and page design to help tell your family history. You can give access to family members so that they can also add their photos, documents, stories, and other information to the timeline as well.
If you are just beginning your genealogy search or digitization project, the library has many tools to help you including an archival quality scanner. There are several classes being offered in the month of May. Sign up soon as classes fill up fast!
Recent News