Posted by Morgan on Tuesday, Apr 11, 2017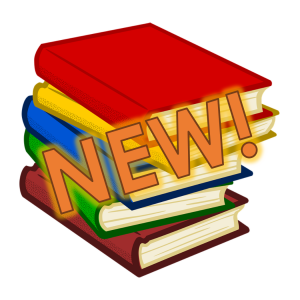 There's something for every interest on the New Juvenile Fiction shelves. I've collected a few standouts for middle grade readers to showcase today. Fantasy, mystery, sci-fi, adventure, realistic fiction, and even a novel in verse. Check out one of these terrific titles today.
Fantasy and mystery fans should love Iris and the Tiger by Leanne Hall. Readers will be drawn into this surreal story of inheritance and magic. Follow Iris as she investigates mysterious happenings on her aunt's sprawling Spanish estate. Time seems to move slower there, and invisible beings roams the hallways. Can Iris figure out just what Aunt Ursula is hiding?
Looking for a futuristic dystopian adventure? Check out Zillah Bethell's A Whisper of Horses. Recently orphaned Serendipity is determined to escape her status as part of the lowest citizen class and find a new, freer path in life. She teams up with fellow orphan Tab, and attempts to leave the walled city of Lahn Dan (future London) in search of now-extinct horses. Completing their journey will mean avoiding powerful forces intent on on forcing them back to the city and their old lives.
 For readers wanting a relatable, contemporary story, pick up Forget Me Not by Ellie Terry. This novel told in verse is told from two different viewpoints. Callie has trouble making friends, not only because she and her mom are constantly on the move, she also has Tourette syndrome. Jinsong, student council member and star pitcher, is Callie's new neighbor and friend. As her condition causes more embarrassments at school, Jinsong is torn between maintaining his image or his friendship.
Recent News