Posted by Maeve on Thursday, Dec 19, 2019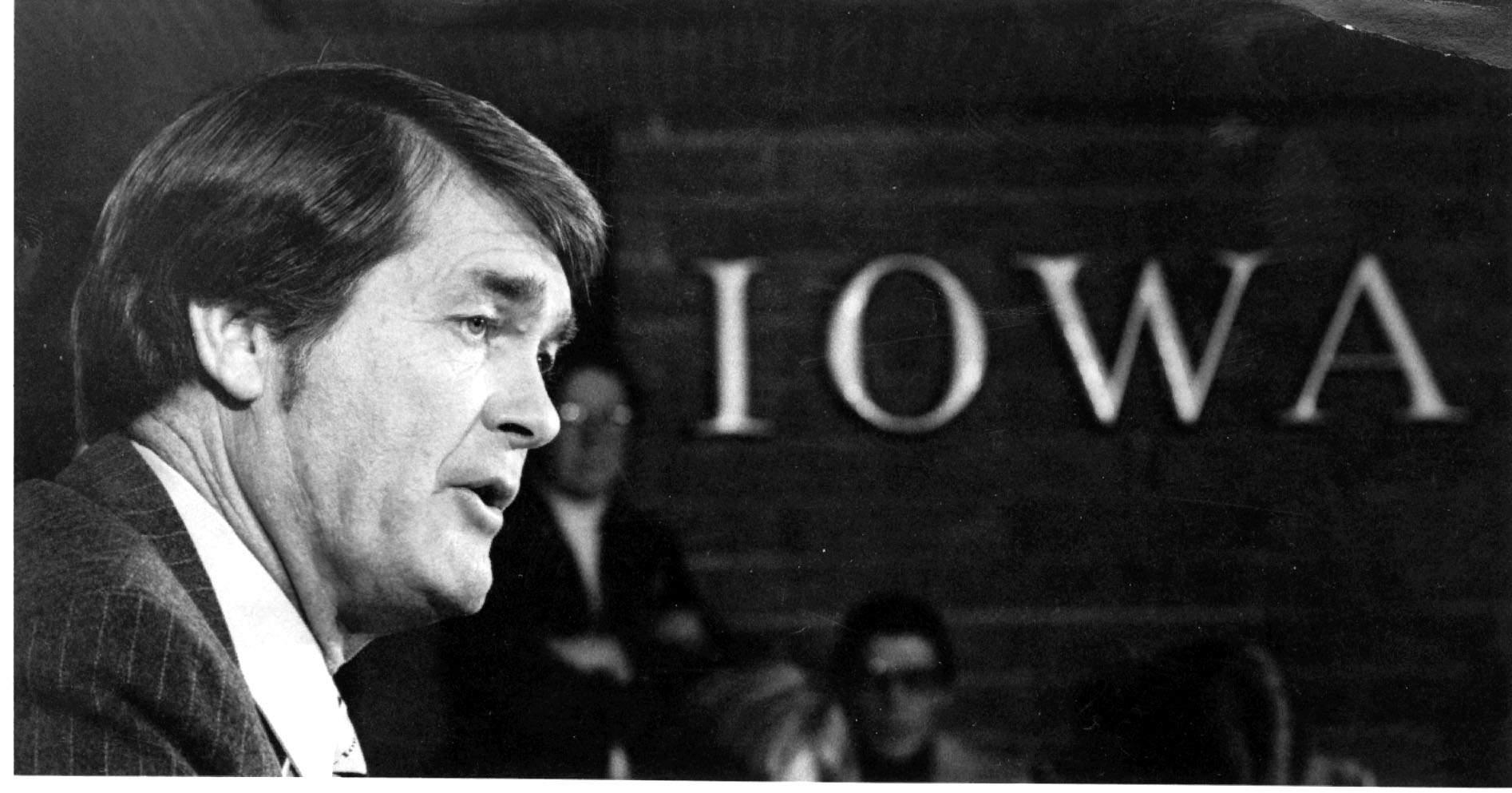 Legendary University of Iowa football coach Hayden Fry passed on Tuesday, December 17. To help you remember more of his glory days at Iowa, I suggest you watch Ellen Buchanan's 1992 interview with Hayden Fry. Ellen's skill in interviewing shines through with the great chemistry she establishes with Coach Fry.  And if you, like so many others, have friends and family who would enjoy this wonderful interview, please share. Go Hawks!
The Iowa City Public Library has a treasure trove of interviews conducted by Ellen Buchanan.   Ellen created two series; "Tell Me Your Story" and "One of a Kind", interviewing, in all, more than 150 people who have made a difference in the life of Iowa and indviduals who have made Iowa City unique.  Ellen was helped with research on the series first by Suzanne Richerson and then A.K. Traw.  "One of a Kind" began in 1989, allowing Ellen to bring her passion of storytelling and local history to the Iowa City Public Library and it's audiences outside the library's walls.  Ellen's second series ran from 1993 to 2014. The library is grateful to Ellen for so many reasons, but one of most important reasons is the stories Ellen has captured and that we can continue to share with a much wider community. 
Thank you Ellen for all you have done to support the library and to preserve Iowa City's unique history through your best told story interviews!