Posted by Morgan on Thursday, Nov 15, 2018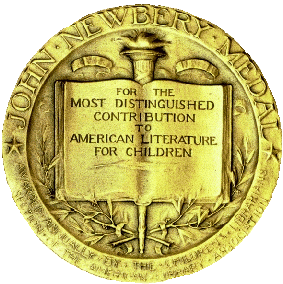 It's time to prepare for our Mock Newbery Awards this year. The real Newbery Medal is awarded annually by the Association for Library Service to Children, a division of the American Library Association, to the author of the most distinguished contribution to American literature for children.  For our Mock Newbery, we will vote online on ten titles released in 2018 by authors currently living in or citizens of the USA. Voting will be open from December 1st through January 21st on our Kids page. You don't have to have read every book to vote, but read as many as you can, as these are all fantastic reads. On a biweekly basis I will compare the merits of two titles keeping the Newbery Criteria in mind.
Interpretation of the theme or concept

Presentation of information including accuracy, clarity, and organization

Development of a plot

Delineation of characters

Delineation of a setting

Appropriateness of style.
We'll announce our winner on January 25, 2019 and find out if we are right when the real Newbery Medal honors are announced on January 28, 2019.
Take a peek at ICPL's Mock Newbery nominees:
Categories