Posted by Meredith on Wednesday, Dec 30, 2015
According to Publishers Weekly, graphic novels are one of the fastest-growing genres in public libraries. The reasons for this vary from academic (studies have shown the positive impact graphic novels have on reluctant readers and English-learning students) to entertainment, as some of the today's biggest TV shows and movies are based on graphic novels.
ICPL's graphic novel collection has followed this trend, with more titles added to our shelves every year. As such, we decided to add a graphic novel category to our end-of-the-year staff picks list. This list includes titles found in the children's room and the Library's second floor.
ICPL's BEST GRAPHIC NOVELS OF 2015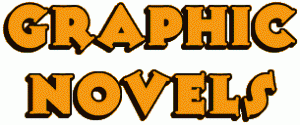 Intro to Alien Invasion by Owen King and Mark Jude Poirier and Nancy Ahn
Hawkeye Volume 4: Rio Bravo by Matt Fraction and

Francesco Francavilla

Roller Girl by Victoria Jamieson
Sunny Side Up by Jennifer and Matt Holm
The Sculptor by Scott McCloud
Space Dumplins by Craig Thompson
Killing and Dying by Adrian Tomine
Star Wars: Darth Vader Vol. 1 by Kieron Gillen and Salvador Larocca
Through the Woods by Emily Carroll
Step Aside Pops: A Hark! A Vagrant Collection by Kate Beaton
A Silent Voice by Yoshitoki Oima*
* This title was originally released in 2013. It wasn't published in English until 2015, which is why it's included on our list.