Posted by Meredith on Tuesday, Dec 29, 2015
From exploring romance through Tinder to sharing the stories of everyday people on the streets of New York City, this year's crop of nonfiction titles run the gamut from humorous to thought-provoking, inspiring to contemplative.
Nonfiction is always a popular category among ICPL staff  (We work at a Library; of course we love learning!), so we apologize now if our picks for the best nonfiction titles of 2015 add  to your never-ending reading list.
ICPL's BEST NONFICTION BOOKS OF 2015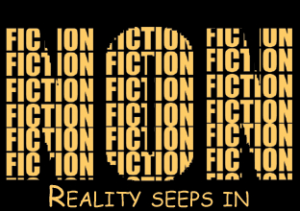 Modern Romance by Aziz Ansari
Gumption: Relighting the Torch of Freedom with America's Gutsiest Troublemakers by Nick Offerman
Our Kids: The American Dream in Crisis by Robert D. Putnam
Between the World and Me by Ta-Nehisi Coates
Selfish, Shallow, and Self-Absorbed: Sixteen Writers on Their Decision Not To Have Kids by Meghan Daum
Humans of New York: Stories by Brandon Stanton
Dead Wake: The Last Crossing of the Lusitania by Erik Larson
Mama Tried: Dispatches from the Seamy Underbelly of Modern Parenthood by Emily Flake
The Oregon Trail: A New American Journey by Rinker Buck
The Witches: Salem, 1692 by Stacy Schiff
The Man Who Wasn't There: Investigations into the Strange New Science of the Self by Anil Anandaughtersthaswamy
Daughters of the Samurai: A Journey from East to West and Back by Janice P. Nimura
The Shepherd's Life by James Rebanks
The Millionaire and the Bard: Henry Folger's Obsessive Hunt for Shakespeare's First Folio by Andrea betweeMays
Between You & Me: Confessions of a Comma Queen by Mary Norris
So You've Been Publicly Shamed by Jon Ronson
Recent News