Posted by Meredith on Tuesday, Dec 27, 2016
Science fiction and fantasy novels are known for transporting readers to fantastic locations, taking them on amazing adventures, but they can also serve as a reminder or warning of what could happen. As Ray Bradbury once said, "You don't have to burn books to destroy a culture. Just get people to stop reading."
Fight the power! Read a book! Here are some titles to get you started.
ICPL's BEST SCIENCE FICTION/FANTASY BOOKS OF 2016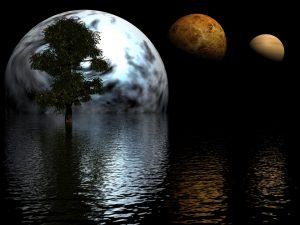 Morning Star: Book III of The Red Rising Trilogy by Pierce Brown
Dark Matter by Blake Crouch
The Forgetting Moon by Brian Lee Durfee
Death's End by Cixin Liu
A Gathering of Shadows by Victoria Schwab
Join by Steve Toutonghi
Smoke by Dan Vyleta
Invasive by Scott Wendig
The Guns of Empire by Django Wexler
Categories
Recent News