Posted by Sam on Friday, May 21, 2021
The 125th Anniversary of the Iowa City Public Library provides several opportunities to reflect on the many transitions in library services to the community and to the profession overall. Almost every aspect of services provided by ICPL evolved since 1896. At one time in ICPL history, the community found materials in the collection through the use of wooden catalogs brimming with hand-typed cards which indicated their locations in the stacks. Now we can access a digital app from the comfort of our mobile device at any time and any place to discover titles for easy retrieval.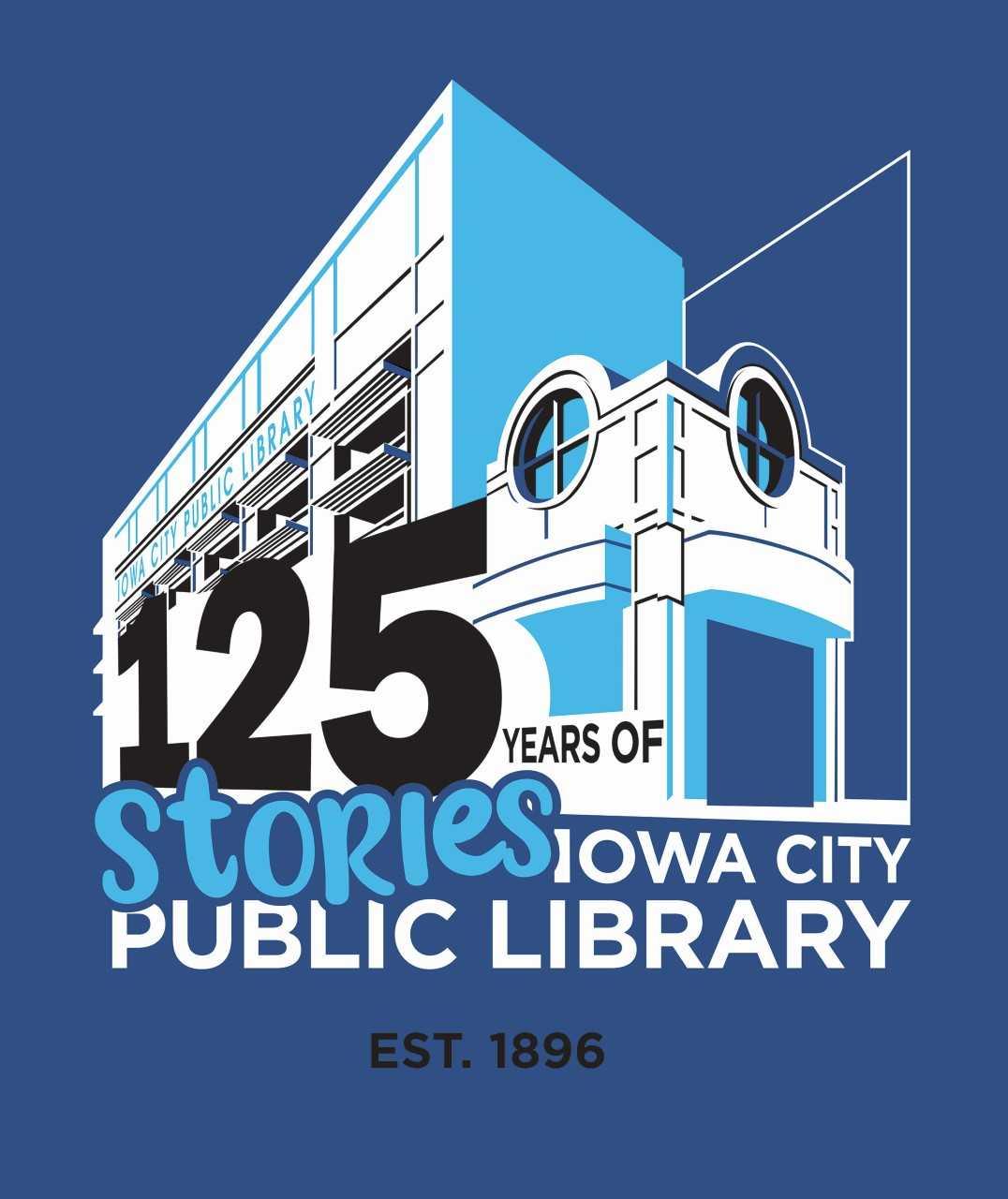 The Library was at one time a quieter space where a dropped pin could be heard in the middle of the day. Today the Iowa City Public Library is a gentle symphony of clicking keyboards at the public computers, the patter of steps touring the art on display around the facility, and murmurs of reference questions as visitors engage with the wide world of ideas and information around us and partner with staff to achieve life-long learning goals, complete government forms, seek jobs, and connect with others. The Library as an institution is less quiet as it takes an active role in community conversations and seeks to raise marginalized voices through author visits, reflective audits of the collection, and mindful application of the platforms and resources the Library stewards. 
Many of us ascribe unique memories to the Iowa City Public Library. You may have your favorite Storytime memory, or a Homecoming parade memory featuring Library book cart drills, a favorite memory when the Bookmobile visited your neighborhood, or a memory about finding the perfect book, the precise answer, or the picturesque spot to simply sit and be at your Library. Our Library memories are distinctive and individual to us but also fit together like constellations depicting a great ICPL epic.
The Library continues to serve in its traditional capacity as curator of knowledge, disseminator of understanding, and champion of intellectual freedom. Those foundational attributes manifest in various ways including outreach services to special populations, community partnerships which reflect and uplift those the Library serves, and commitment to transformational programs, collections, and digital resources.
In the last fourteen months, Library services have fluctuated rapidly and significantly with the stages of the global pandemic. How we check out a book, navigate the Library space, and engage through shared learning experiences have taken a virtual and physically distanced turn. However, the social aspect to information access and the connected component to learning have grown stronger every month.
Attendance to Library programs grew during the pandemic as did eBook and eAudio circulation, and streaming through services like Kanopy and the Local Music Project. Even when apart, the Library finds ways to create memories and serve as the center of community life. This foundational premise of librarianship has served as Iowa City Public Library's guiding star for more than 125 years and will continue to steer services in both triumphant and challenging times ahead.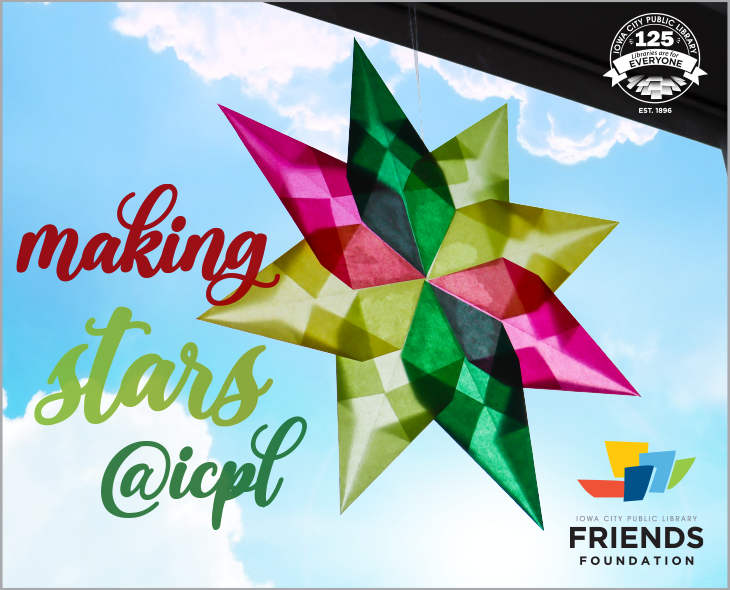 As we gather throughout this year-long celebration of ICPL's 125th anniversary, you are invited to create new memories with us.  Please consider joining virtually on Sunday, June 6 at 1:30 pm for the Making Stars @ ICPL event to learn how to make beautiful window stars using kite paper. This activity is sponsored by the Iowa City Public Library Friends Foundation and is a family tradition every year for Library Director, Elsworth Carman. They are delighted to extend this personal memory with you. Participants can pick up supplies in advance then work through each step with online guidance. We hope you will share one of your stars to display in the Library windows. Your shared memories and beautiful stars will help welcome our Summer Reading celebration! Watch icpl.org for more details.
Categories