Posted by Brent on Wednesday, Nov 9, 2016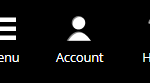 One of the good things about our Overdrive service is that they continue to work on updating and improving their interface. However it can be confusing when things change.  One of the things that has evolved in the last few years is the spot where you go to see your checkouts.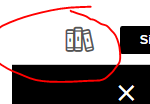 In the version of Overdrive starting November 2016 they have changed the name of  "checkouts" page to the "Loans" page.  To get there you now click on the small "3 books" icon to get to this page which at times has been referred to your "online bookshelf", "account" and  "checkouts".
Good luck and contact us if you have trouble with the new interface.
Recent News