Posted on Thursday, Nov 19, 2015
I'm not going to be talking turkey especially after that whole "Buy a Ham, Get a Turkey Free" debacle.  Even now I don't know what I was thinking; however I am a master at choosing a couple delectable items from our collection that I'll enjoy devouring at home.  These three TV shows are clever and action-packed, exciting for both the brain and the body.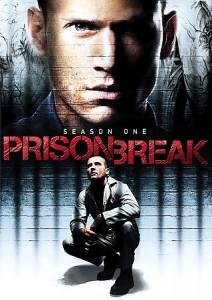 When I first heard about Prison Break (2005-2009), its option had just been picked up by FOX and I thought it sounded innovative and intriguing.  Then the pilot aired and my expectations were exceeded.  Starring a bunch of relative unknowns (at the time), the story centers around Michael Scofield (Wentworth Miller), a structural engineer who is deliberately imprisoned in order to help his brother escape.  He believes Lincoln Burrows (Dominic Purcell) has been wrongly convicted of murdering the Vice President's brother.  When Michael's meticulous plan meets the chaos of prison life, he struggles to keep everything moving forward.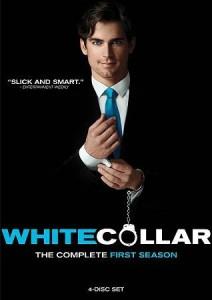 In White Collar (2009-2014), a prison break is just the beginning.  Neal Caffrey (Matt Bomer), a Renaissance con man, successfully escapes but is quickly hunted down by Peter Burke (Tim DeKay), the FBI agent who originally caught him.  Neal uses his specialized knowledge and out-of-the-box thinking to help Peter solve the case, then parlays this success into a consulting deal and an ankle bracelet.  Over the years they take on thieves, forgers, kidnappers, and other criminals.  That may sound repetitive and boring but, trust me, hanging out with these two is anything but.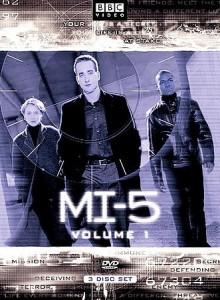 MI-5 (2002-2011) is a British spy drama that has starred many fine actors such as Matthew Macfadyen, Rupert Penry-Jones, and Richard Armitage.  The Spooks may come and go but they are all overseen by Harry Pearce (Peter Firth), the Head of the Counter-Terrorism Department.  Section D utilizes its high-tech Grid along with field agents to fend off attacks from an assortment of villains, including cyber-terrorists, conventional terrorists, and even other spy agencies.  Sometimes the crisis is resolved within the hour, sometimes it takes longer, and sometimes things blow up.
ICPL owns the complete series for all these titles so you can indulge in a total binge-fest or choose smaller portions to relish throughout the winter.  Bon Appetit!
Recent News