Posted by Meredith on Thursday, Jul 17, 2014
Teens interested in writing have an opportunity to learn more about the process from local teen author Chideraa B. Okeoma.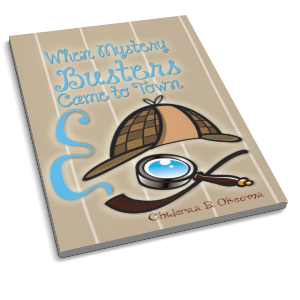 Okeoma will share his thoughts on writing from 2 to 3 p.m. Wednesday, July 30, in the Iowa City Public Library's Koza Family Teen Center. He is the author of When Mystery Busters Came to Town, a mystery that centers around four teen sleuths working together to bring shine a spotlight on the underground criminal network in their hometown.
When Mystery Busters Came to Town was published in May.
The book is illustrated by Okeoma's younger sister.
This event is free of charge and open to students in grades seventh through 12th.
For more information, call the Library at (319) 356-5200.
Recent News