Posted by Jen on Wednesday, May 4, 2016
My baby is turning 6 months old soon which was about the age that I began introducing my preschooler to sign language (well maybe a little later--second baby after all).  I decided to teach my first child to sign because sign language helps children express their needs. Research shows that most children can understand language earlier than they can express it verbally.
Sign is a great method for expression because it takes advantage of a child's early hand coordination while introducing them to language.
If you are interested in teaching your child to sign, the library has many ways to help you learn. There are several great books and DVDs in our non-fiction and children's collections like Baby talk: a guide to using basic sign language to communicate with your baby and Baby Signing Time. The library also has a language learning program, Mango, that offers a course in American Sign Language. You can access Mango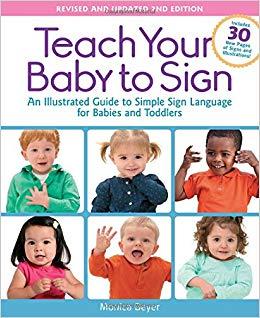 from home if you are a resident of Iowa City, University Heights, Hills, Lone Tree, and rural Johnson County. You just need your library card and password/pin to login.
While my preschooler started to use sign language less and less as she became more capable of expressing herself verbally, sign language still plays a role in her life. I like that I can communicate with her from across the playground signing "STOP" if I want her to be more cautious.  And I've enjoyed seeing her enthusiasm for signs bubbling up again as she shows the baby signs for "milk" and "more."
Recent News