Posted by Meredith on Friday, Mar 7, 2014
The Iowa City Public Library is working on a new strategic plan and needs input from the public about how the Library will serve the community in the future.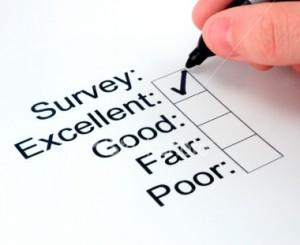 "Strategic planning is something we do every five years to determine the needs of our community and what the Library can do to meet them," Library Director Susan Craig says.
The Better Building, Better Service initiative grew out of the last strategic plan, resulting in physical improvements to the Library, including the addition of the Koza Family Teen Center on the Library's second floor. The Library also made several improvements to customer services, including the addition of Switchboard services and increasing the number of holds a patron can request.
"The strategic plan is all about looking ahead. What does our community need? What does our community want?" Craig says.
There are several ways you can help the Library answer those questions:
Complete the online survey
Attend a public presentation on the future of public libraries at 6:30 p.m. on Thursday, March 27, in Meeting Room A. A feedback session will follow.
Return the mailed survey, if you receive one. (Surveys have been mailed to 2,000 households.)
Participate in a focus group. Eight focus groups are scheduled for March, six geared toward a specific audience (parents of young children, teens, senior citizens) and two open to the general public. Registration is required, To view the schedule and register to attend a focus group, visit http://www.icpl.org/help/
For more information, contact the Library at (319) 356-5200.