Posted by Meredith on Friday, Mar 25, 2016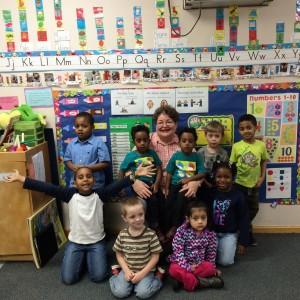 For more than 25 years, Katherine Habley has been a staple at the Iowa City Public Library. From storytime to outreach visits, Totally Tweens programs to organizing the annual children's chess tournament, Miss Kathy has helped countless children in and around Iowa City discover their love of reading.
Katherine will retire from ICPL on Friday, April 1. To honor her achievements, the Library will have a special celebration with the public during her final storytime.
Join us from 10:30 to 11 a.m. on Wednesday, March 30, as we wish Katherine luck on her next adventure. Refreshments will be served.
For more information, contact the Library at 319-356-5200.