Posted by Meredith on Friday, Mar 28, 2014
Are you prepared for the financial future? Does thinking about writing a will or designating a beneficiary seem confusing? Don't know where to start?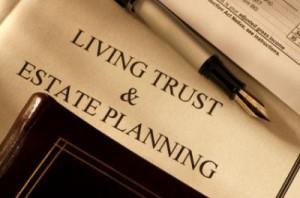 Join Thomas Gelman, an attorney with Phelan, Tucker, Muller, Walker, Tucker & Gelman, LLP; and John Chadima, Vice President and Trust Officer with MidWestOne Bank, for Estate Planning 101: Basic Considerations from 7 to 8:30 p.m. Thursday, April 10, in Meeting Room A at the Iowa City Public Library.
Gelman and Chadima will explain estate planning concepts in easy-to-understand terms. Their presentation is designed to help a wide variety of people, from young parents to retired senior citizens.
Estate Planning 101: Basic Considerations is being presented at the Library as part of Money Smart Week®, a public awareness campaign designed to help consumers better manage their personal finances. Money Smart Week® is co-sponsored by the Federal Reserve Bank of Chicago and the American Library Association.
Estate Planning 101: Basic Considerations is free and open to the public. For more information, call the Library at (319) 356-5200.