Posted by Meredith on Wednesday, Mar 12, 2014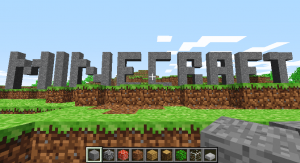 Hey tweens! Do you play Minecraft? Do you want to meet other Minecraft players?
The Iowa City Public Library will host a Tween Minecraft event from 3 to 5 p.m. Wednesday, March 19, in the Computer Lab. This program is for students in third through sixth-grades. Participants don't have to be an expert Minecraft player to join the fun. New players are welcome, too.
"The Library already has a Minecraft program for teens, but it's a popular game for kids of all ages," Children's Librarian Morgan Reeves says. "We're excited to have a program specifically for younger Minecraft players."
Participants should have a Minecraft account a password prior to the program. A limited number of Library accounts will be available for individuals without an account.
Tween Minecraft Time is a free event. For more information, call the Library at (319) 887-3400.