Posted by Meredith on Wednesday, Feb 5, 2014
The Iowa City Public Library will host a Synchronous Transmedia Creative Collaboration, or digital round-robin, event from 4:15 to 5:15 p.m. Saturday, Feb. 8, in the Teen Center.
We Write in Sand: A Synchronous Transmedia Creative Collaboration will give teen participants the opportunity to collaborate on a digital, real-time, multifaceted writing activity.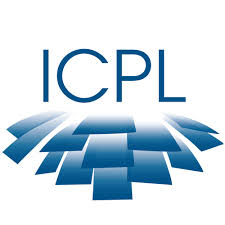 iYouth will have with a Tumblr account with a series of story seeds -- images, songs, sounds, or one-liners -- that will serve as prompts for stories. Moderator(s) will be responsible for following the participants and keeping an eye on the dashboard, tracking tags, and reblogging relevant posts on the workshop account so that the participants can in turn keep up-to-date with the threads.
Teen participants will be encouraged to use their own accounts (or create burner accounts specifically for this workshop) to write a scene in response to the seeds of their choosing. After each scene, they can select a different seed or add onto a thread, taking care to keep the hash tags intact. Participants do not have to worry about maintaining the integrity of any particular story by sticking to a strictly sequential thread: stories can branch off, intersect with other threads, restart at the seed, etc. The only rule is that if a writer returns to a thread, there must be at least TWO other scenes between that writer's contributions.
We Write in the Sand is a free event for teens ages 13 through 19. There is no registration for this activity.
For more information, contact Brian Visser, Teen Services Librarian, at (319) 887-6076.