Posted by Meredith on Monday, Dec 23, 2013
Share the warmth of laughter at the Iowa City Public Library's Classic Comedy Film Series.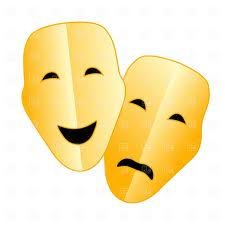 The Library will host a month-long film series throughout January, showcasing some of the most beloved black-and-white comedies of all time. Films will be shown in Room A of the Library at 7 p.m. every Thursday. All films are free and open to the public.
January 2: It Happened One Night
Claudette Colbert plays a spoiled heiress running away from her family. She is helped by Clark Gable, who plays a reporter looking for a story. Directed by Frank Capra; 105 minutes.  (1934)
January 9: His Girl Friday
A newspaper editor, played by Cary Grant, uses every trick in the book to keep his ex-wife and ace reporter, Rosalind Russell, from remarrying. Directed by Howard Hawks; 92 minutes.  (1940)
January 16: Bringing Up Baby
Cary Grant plays a paleontologist trying to secure a $1 million dollar donation for his museum. He is pursued by Susan, a flighty and irritating heiress played by Katharine Hepburn, and her pet leopard: Baby. Directed by Howard Hanks; 102 minutes.  (1938)
January 23: Adam's Rib
Starring Spencer Tracey and Katharine Hepburn, this movie pits husband and wife against each other as opposing lawyers in a case involving a woman who shot her husband. Directed by George Cukor; 101 minutes.  (1949)
Jan. 30: Some Like It Hot
When musicians Joe (Tony Curtis) and Jerry (Jack Lemon) witness a mob hit, they run away with an all-female band disguised as women. Marilyn Monroe plays Sugar Kane Kowalczyk. Directed by Billy Wilder; 120 minutes. (1959)
All films are free and open to the public.
For more information, contact Beth Fisher at Beth-Fisher@icpl.org or (319) 887-6024.
# # #
Follow us:
Facebook
www.facebook.com/icpubliclibrary
Twitter
twitter.com/ICPL