Posted by Meredith on Wednesday, Aug 3, 2016
The Iowa City Public Library's Wednesday and Thursday preschool storytimes will move to a special location Aug. 10 and Aug. 11.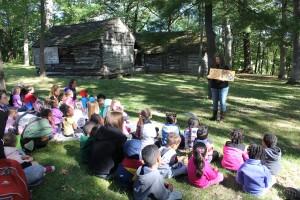 The Library will host a Pioneer Storytime and Picnic Lunch at the historic log cabins at Upper City Park, 200 East Park Road, from 10:30 a.m. to noon on both days.
The program will include stories, games, pioneer crafts and learning about Iowa City history. Parents and caregivers are encouraged to bring lunch for themselves and their children to enjoy an outdoor picnic.
For more information, call the Library at 319-356-5200.
Categories