Posted by Frannie on Thursday, Jan 28, 2021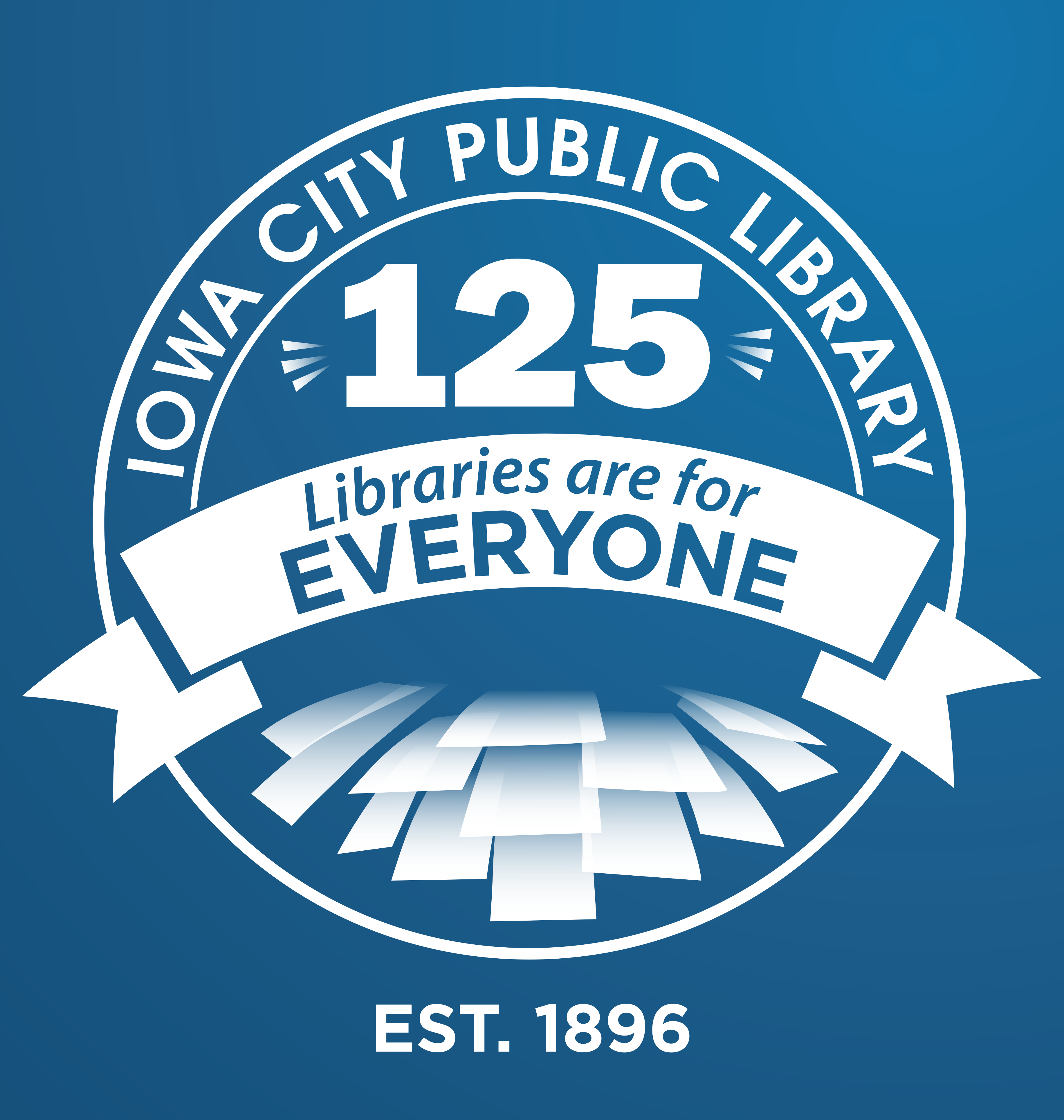 The Iowa City Public Library turns 125 this year and to celebrate the quasquicentennial anniversary the Library plans to hold events throughout 2021.
The Library was founded in 1896 by a group of civic-minded Iowa City residents responding to the needs of a growing community. Over the last 125 years, the role of libraries has increased in scope, but the dedication to meeting local needs has not changed. 
"Our work to support the needs of our community—including fostering print and digital literacies, meeting the demand for educational and entrepreneurial support, and being a public space where everyone belongs—is now balanced with a commitment to take concrete steps to disrupt systemic racism and oppression in our field and community.  It is an honor to contribute to efforts focused on equity, diversity, and inclusion, and this work blends seamlessly with more traditional public library initiatives. Public library services reflect the values and goals of those they serve, and we continue to build partnerships and services that speak to the needs of the community and our commitment to being the library Iowa City needs," explained Library Director Elsworth Carman.
While the challenges of the global pandemic require creativity in service modeling, library workers are ensuring materials are available, tech questions are answered, and social connection and shared learning are provided through virtual programs. 
"We would love to celebrate with you and to hear how ICPL has touched your life over the past 125 years," said Carman. To that end, the library is curating an interactive digital space to post highlights from its history and share stories and feedback about your experiences. Visit icpl.org/125 to share your stories and photos with the Library.
You can also see lists of the 125 most checked out fiction, non-fiction, young adult, and children's books from the Iowa City Public Library. 
Connect with the Library on social media and our website icpl.org for new stories and media which celebrates our history. Remember to share your stories and pictures using the #LibrariesAreforEveryone hashtag.