Posted by Kara on Thursday, Dec 19, 2019
The Iowa City Public Library recently honored staff members for their dedication and service to our community. On Friday Dec. 13, 2019 the Library said thank you as a part of the annual Staff Inservice Day training. Thirteen staff members were recognized for milestone years of service, which totaled 150 combined years. Honorees include:
5 Years: Joel Lane, Stacey McKim, Shawna Riggins, Jen Royer and Tyler Tritten.
10 Years: Mimi Blankenship Coupland, Heidi Kuchta, and Mari Redington
12 Years: Brian Visser
15 Years: Kate Dale, Patty McCarthy
25 Years: Beth Fisher
28 Years: Terri Byers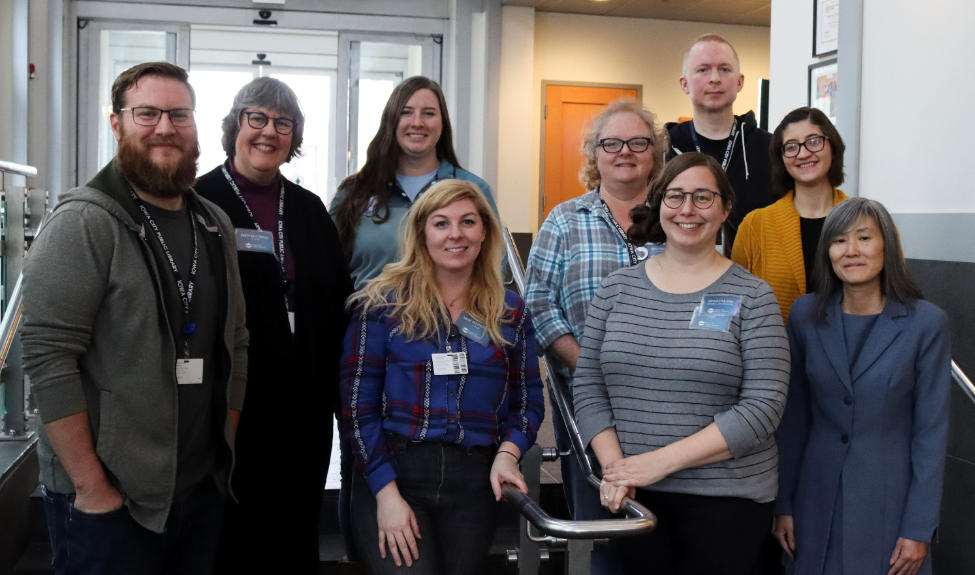 Photo Caption:
Front row L to R: Mari Redington, Stacey McKim, Mimi Blankenship Coupland
Middle row: Brian Visser, Patty McCarthy, Jen Royer, Beth Fisher, Shawna Riggins
Back row: Tyler Tritten
Not pictured: Terri Byers, Kate Dale, Heidi Kuchta, Joel Lane