Posted by Meredith on Thursday, Jul 25, 2013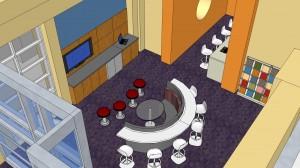 Construction work will soon be underway at the Iowa City Public Library.  The work will complete a two-year building renovation project.
The Library's second floor will be remodeled to make room for a Teen Space, and to reorganize the service desk and some computer access in order to improve service.  There will be more display space for use by the public and Library. The newspaper collection has moved to another area on the second floor, and in the coming weeks, some non-print collections and new nonfiction books will relocate.
In the Ellen Buchanan Children's Room, work will begin on August 26th when the picture book collection moves so new carpet can be installed.  Other planned improvements in the Children's Room include a new service desk, and creation of a children's technology center.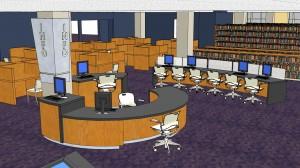 The two-year Better Building Better Service project is funded through Iowa City capital improvements funds and gifts to the Iowa City Public Library Friends Foundation.  Major contributions were received from ACT, Roy J. Carver Charitable Trust, Community Foundation of Johnson County, Hands Jewelers, Hills Bank and Trust Company, MidAmerican Energy Foundation, The MidWestOne Bank Foundation, the University of Iowa, and the University of Iowa Community Credit Union.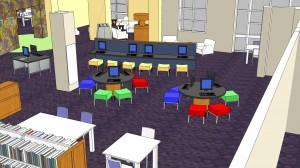 The Library will remain open during work, but some disruption to service due to noise and there will be limited access at times to some areas and equipment.  Work is expected to be completed in early October.
###
Follow us:
Facebook
www.facebook.com/icpubliclibrary
Twitter
twitter.com/ICPL