The Westgate Collection of Original Children's Book Art was donated by nationally known authors and illustrators of children's books, most of which was collected by long-time children's librarian Hazel Westgate. These pieces are hung throughout the Ellen Buchanan Children's Room of the Iowa City Public Library. Most of the works are original working drawings which bear printer's indications for use in the production of the book or are illustrations done by the artist specifically for the Library.
Containing 60 pieces of art, the collection includes illustrations from internationally celebrated children's illustrators such as Dr. Seuss, Ezra Jack Keats, Taro Yashima, Charles Schultz, Marcia Brown, and Margaret and H.A. Rey. Also included are works from renowned illustrators with a connection to the Iowa City area, including Cynthia Jabar, Claudia McGehee, Ellie Simmons, and Will Thomson.
Some of the artworks include texture, three-dimensional elements, and transparency sheets in their creation, while others include inscriptions to the Iowa City Public Library and Hazel Westgate. The Westgate Collection is an important collection of works by children's illustrators of the 20th century.
This digital collection includes all but five of the framed artwork. Archival and preservation purposes were not considered during previous handling of this art, and fading is obvious in some of these works. The digitized images have not been retouched.
This digital collection is for educational use only.
Download the Westgate Collection brouchure
About Hazel Westgate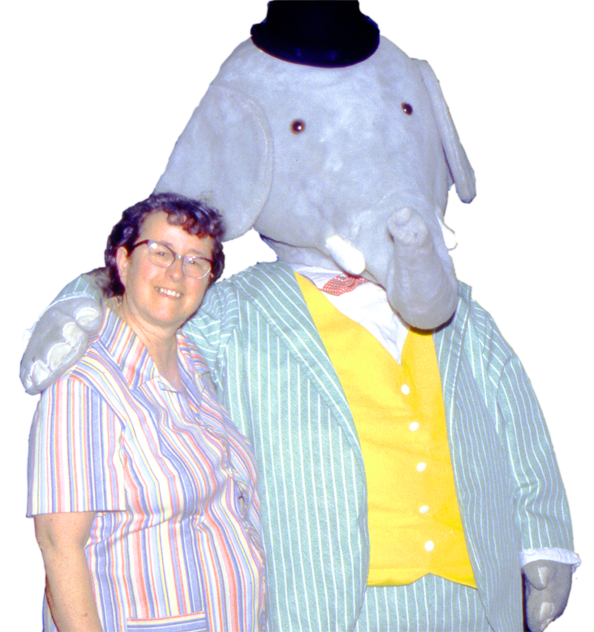 Hazel Westgate began working at the Iowa City Public Library in the children's department in 1949, serving the community up until her death in 1988. Westgate began collecting original art for the Library in 1964, soliciting about 28 pieces to adorn the walls of a new story hour room in the Carnegie building.
Westgate's contributions to the Library and the children of Iowa City far extend beyond the collection of original children's book art. During her tenure she increased the number of story hours, provided video programming, and developed outreach programming, bringing storytime to city parks and daycare centers. She was an expert in children's literature and shared her love of stories with others. She was skilled in matching a reader to their book, but she also believed libraries were a place of imagination and play.
Lolly Eggers, former ICPL director and author of A Century of Stories: the history of the Iowa City Public Library, 1896-1997, wrote "Hazel's philosophy that children should be treated like real people—people who will learn faster and more willingly in an informal, comfortable welcoming place—has been the modus operandi in the Library's children's room."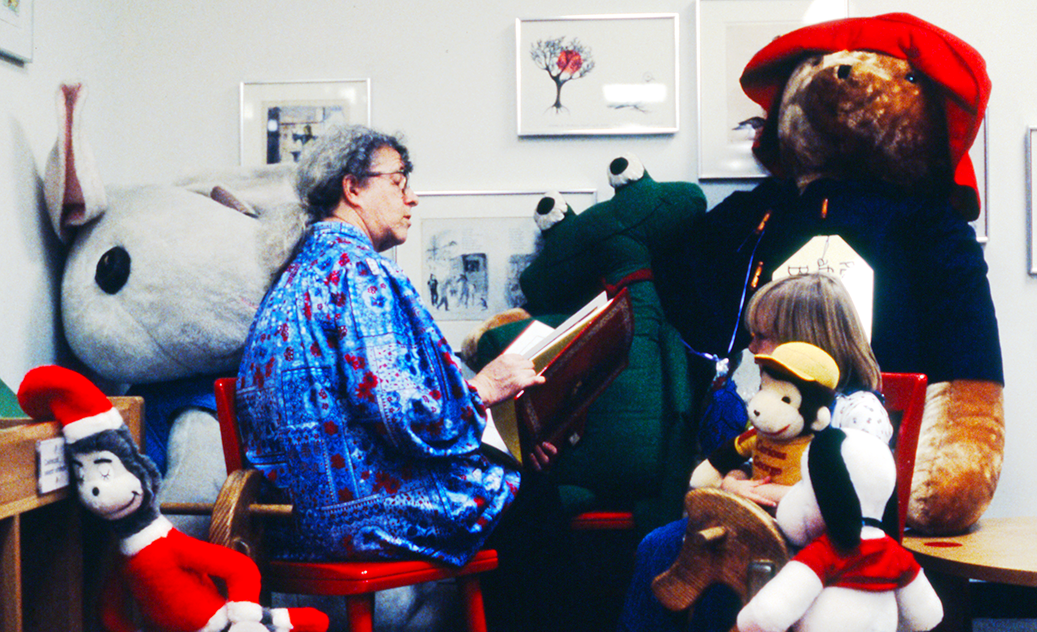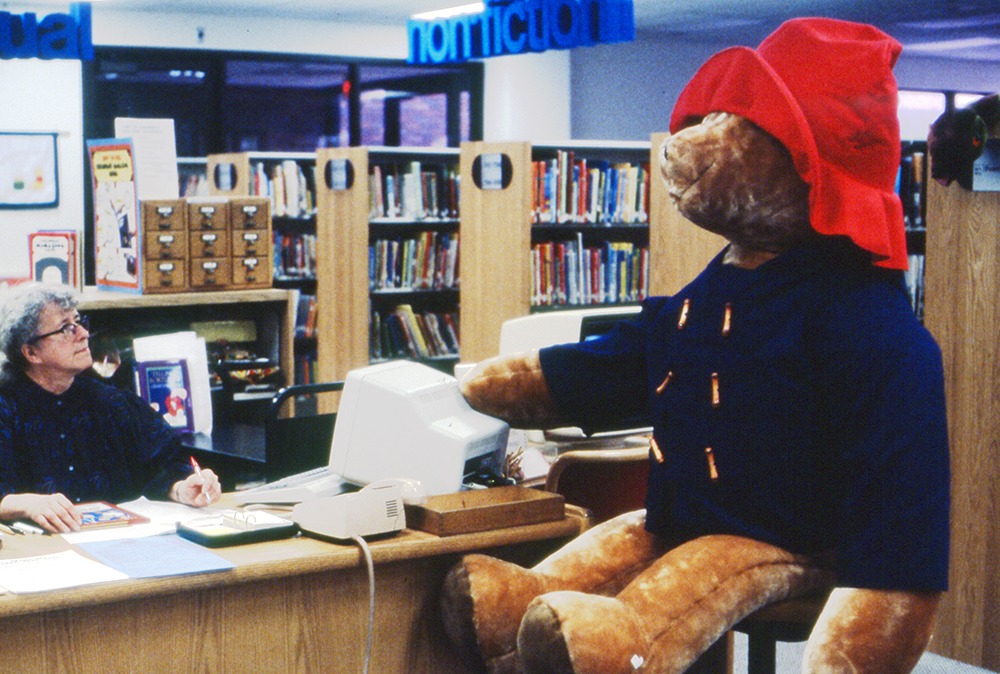 Our collection