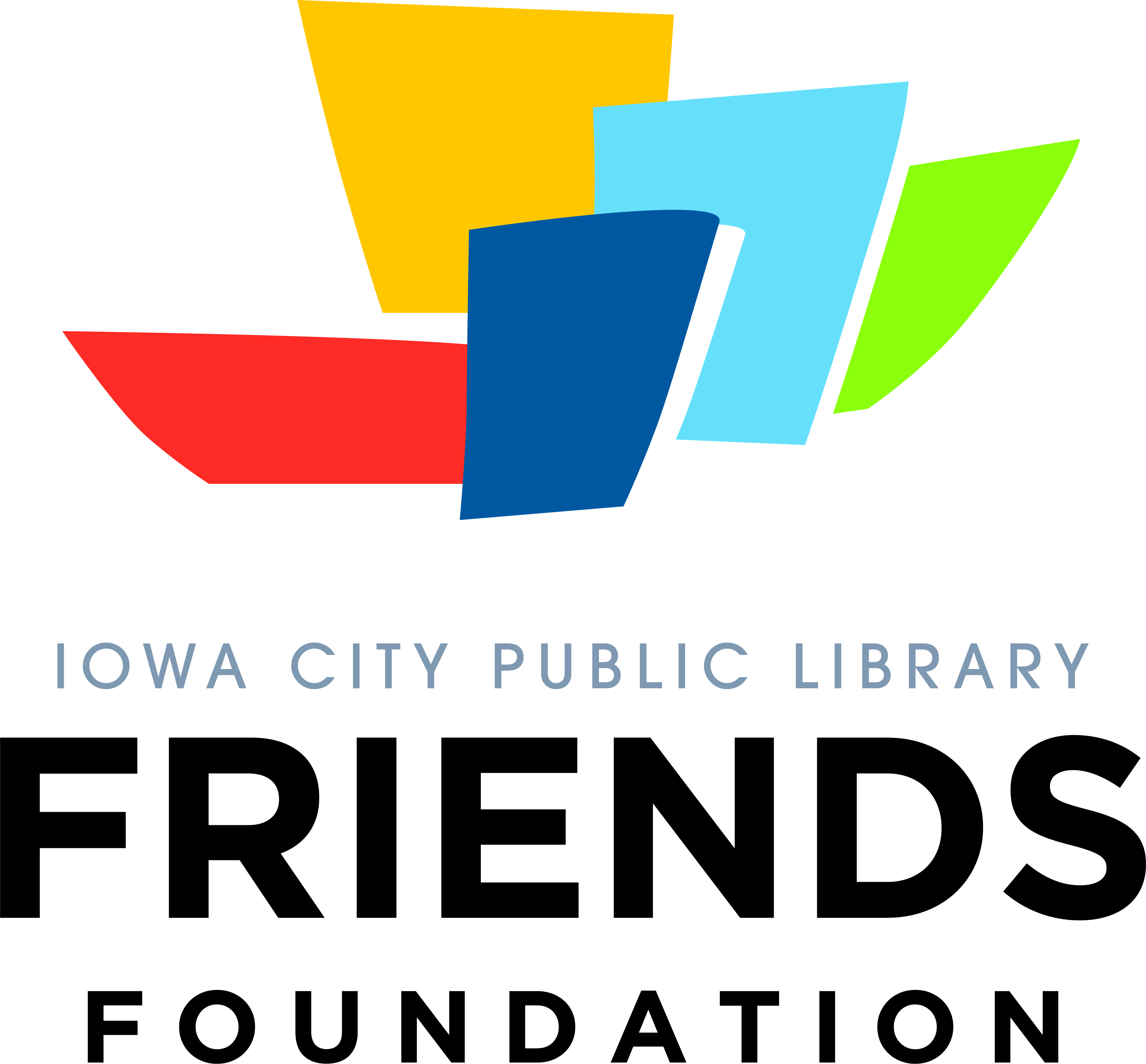 There are many ways you can make an impact on the Iowa City Public Library.
Gifts to the Friends Foundation supplement funding from local, state, and federal governments.
Individuals
Through our Development Office, the ICPL Friends Foundation fundraises through donations, mailings, special events, and The Book End.
Private contributions expand and replace materials across Library collections and create experiences which can connect, engage, and enrich lives of all in our community.
Other ways to give include donating gently used books for The Book End or by volunteering your time.
Businesses
We value business partners for their commitment to give locally in support of the Iowa City Public Library.
Partner of the Month - $5,000+
Library Visionary - $2,500+
Library Legend - $1,000-$2,499
Literary Leader - $500-$999
Edward Jones Investments: Jeff Rudolph
Hawkeye Title & Settlement, Anderson & Houghton Law, LLP
Collection Champion - $250-$499
Economy Advertising / Tru Art Color Graphics