Posted by Stacey on Friday, Sep 23, 2022
Do you want to use industry-standard software for your digital creations without paying $600/year for a personal subscription to Adobe Creative Cloud? We've got you covered.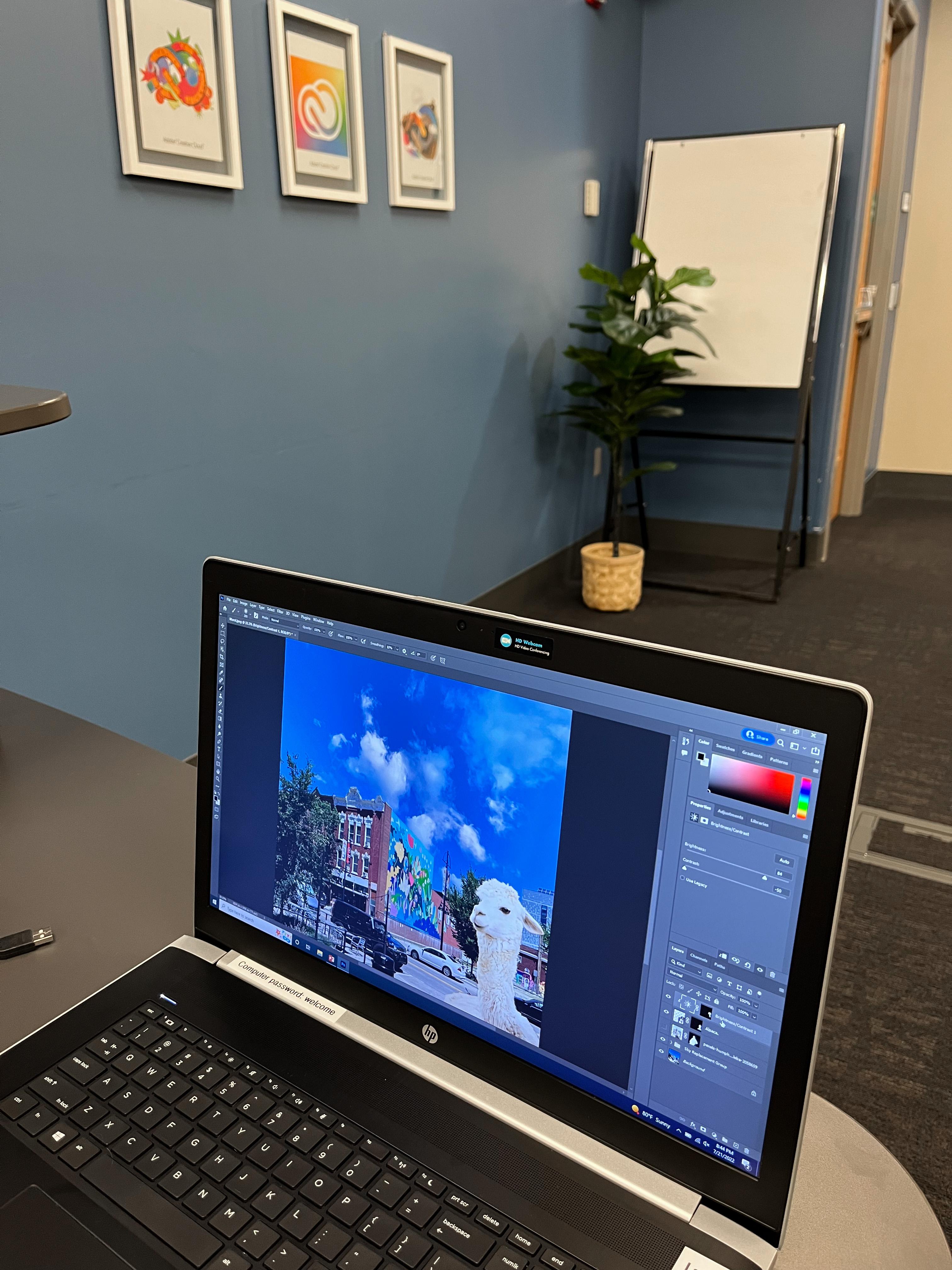 Come in and touch-up photos in Photoshop, create digital art in Illustrator, lay out booklets with InDesign, and edit videos with Premiere Pro at the ICPL Digital Media Lab for free!
If digital creations aren't your thing but you have old slides and VHS tapes hanging around, consider turning them into digital files using the lab's equipment.
For artists, our scanners can reproduce artwork up to 12x17" at 14,800 dpi resolution.
Not sure how to do some of that? We can recommend resources for self-guided learning, or stop by during Digital Media Lab Help Hours for one-on-one support from Emma and Stacey.
Find more info at icpl.org/DML
Categories