Posted on Monday, Dec 3, 2012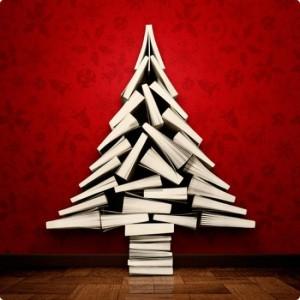 The Mary Sue posted 12 Christmas trees made from books, a reminder of the cool stuff you can do with books (other than reading them, of course). Upcycling and repurposing discarded or unused objects (like these trees) is super popular these days, so...
I've been considering hosting an upcycling Crafternoon after Christmas: you bring the crumpled wrapping paper, empty boxes, unraveled ribbons, cardboard tubes, etc., and we'll figure out cool ways to make the Christmas leftovers into...something. I'll have books galore and a Pinterest board full of ideas to get you started. Interested? We'll be meeting in the Computer Lab from 1-4 PM on Wednesday, Dec. 26.
See you there!