Posted by Kara on Saturday, Oct 15, 2016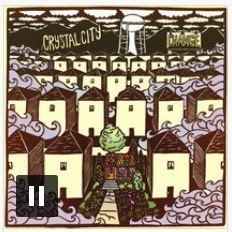 Last spring Crystal City performed a Music on Wednesday program in our Lobby and I was blown away by their music. It is harmonious, celebratory, and joyful. Plus Sam's whistling ability is ... AMAZING! Join us Wednesday October 19th at Noon as we welcome Crystal City back to Iowa City Public Library.
Dave Helmer and Sam Drella are Crystal City. Their music is described as "Heartland rock band with blue-collar roots" with "themes of love and loss, being good to each other, and celebrating life." Since discovering this band I've enjoyed listening to their music online (listen here) and getting to know their music a bit better. If you live in our service area (Iowa City, rural Johnson County, Hills, University Heights or Lone Tree), you can download their album for free with your ICPL card and password via our Local Music Project.
I'll see you at the Library on Wednesday October 19 at Noon in the Lobby for the sweet tunes of Crystal City.
Recent News